Roku Aims for TV Market Share with European Expansion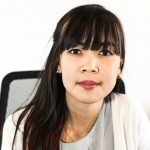 Roku has partnered with manufacturer Hisense to release its first Roku TV in the UK this coming Black Friday at Argos. Announced September 7th at the IFA 2019 a.k.a Berlin Radio Show, these smart TVs are powered by the Roku OS. Hisense Roku TV models will be available in 43", 50", 55" and 65" screen sizes, ranging between £329-£649. On average, a 43" and 65" from Samsung, LG, Panasonic and other brands cost around £290 and £790 respectively.
As part of Roku's international expansion strategy, UK consumers will be the first European market to experience Roku TV. Roku has been operating its smart TV in North America since 2014 and its own streaming channel, the Roku Channel, since 2017. In its Q3 2019 letter to shareholders, Roku mentions its research indicates that roughly 50% of US cord cutters are highly satisfied Roku customers who are unlikely to return to a traditional pay-TV subscription.

Its customisable home screen combines all streaming and live TV channels in one overview, creating an enhanced viewing experience. UK consumers will be able to select from over 5,000 streaming channels such as Netflix, Amazon Prime Video, Apple TV+ and Now TV from the Roku Channel Store. The Hisense Roku TVs will include Roku's signature FreeView Play, featuring live TV and on-demand content from BBC iPlayer, ITV Hub, All 4 and My5. Consumers can also expect advanced features like universal search and private listening. The former will be promising and extremely handy for consumers who watch content from different streaming platforms and live TV channels. The latter allows consumers to watch shows by redirecting audio from TV to phone through its app. The free Roku Mobile App for iOS and Android devices also doubles as a remote control, and enables consumers to cast photos and videos to Roku TV.
Dubbed as "experts in free TV", Roku states consumers are willing to watch ads in exchange of free TV content. In a Roku survey, 73% of respondents said they watch ad-supported video on demand (AVOD), while 45% watch AVOD the most out of all streaming video options. Revenue from video ad impressions more than doubled again year-on-year (YoY) during Roku's Q3 earnings release. Active accounts grew from 30.5 million to 32.3 million in Q2 2019 and Q3 2019. Streaming hours increased 68% YoY, to 10.3 billion hours in Q3. 2019.
MIDiA's Q3 2019 video survey recorded a steady decline in US cord cutters since beginning of 2019, with 6% in Q1, followed by 5% and 4% in Q2 and Q3 respectively. For comparison, in the UK a stagnant 4% of respondents for each quarter have had their household TV subscription cancelled during the last three months. This signifies a slower growth in cord cutters amongst UK consumers as compared to US consumers. Even so, cord cutting is slowing in the US, signifying peak attention economy and subscription fatigue. Additionally, the TV remains the most-preferred platform to watch TV shows and movies, with 83% and 87% of US and UK consumers respectively doing so. That being said, Roku's potential in the UK will heavily rely on its AVOD model. Its popularity and traction in the UK will heavily depend on consumers' spending and experience. UK households have been cutting back on big-ticket spending amid recession fears, so despite Hisense Roku TV being priced slightly below average compared to other more popular TV brands, its success will boil down to consumers' willingness to invest in this new smart TV. Roku will need to live up to its reputation of being an expert in free TV. In times of recession (or not), consumers tend to be more willing to sacrifice an ad-free environment in return for free content. Roku's success with UK consumers will also play a role in its expansion to other parts of Europe. As we begin to see more streaming video on demand (SVOD) players (Apple TV+, Disney+, HBO Max) entering the market, we are also witnessing more AVOD entrants (Tubi, Pluto) in the UK market. Roku is in a unique position to prove its hardware capabilities, being a one-stop shop for all streaming and live TV channels, but also most importantly fulfils the need to offer the AVOD model in a unique manner (i.e. non repetitive relevant ads).
Trending