Quick take: Xbox's future is cross-platform, PlayStation's is cross-entertainment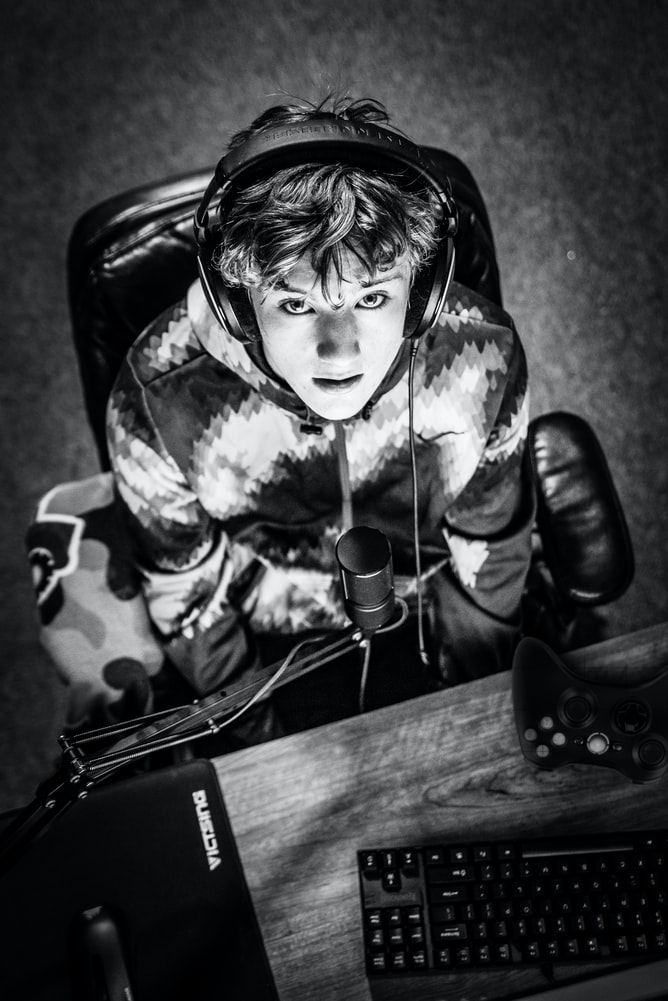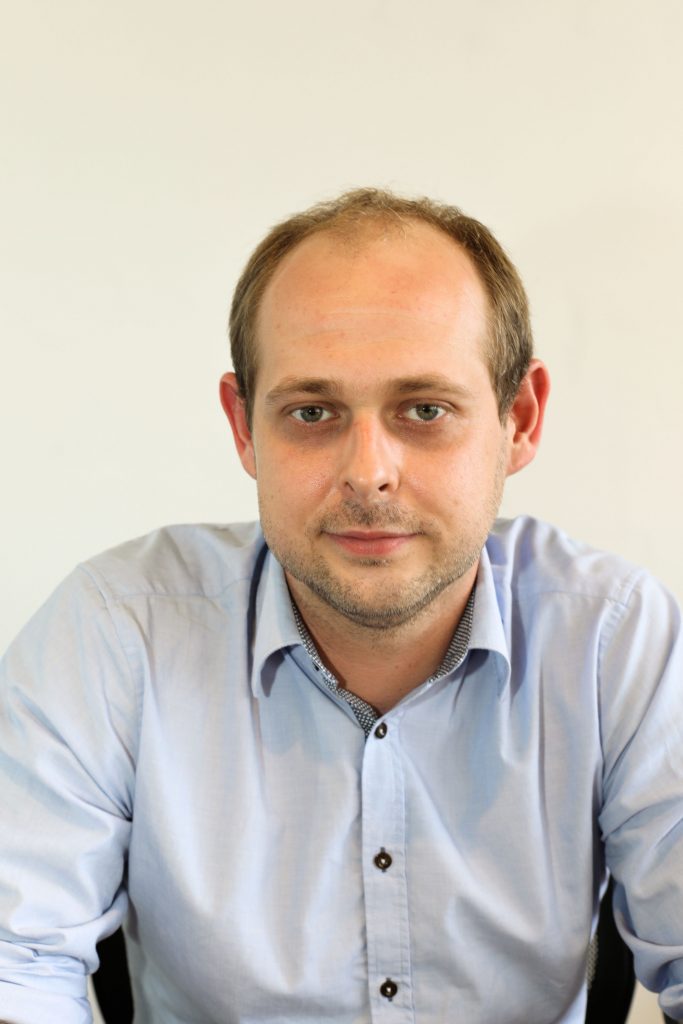 If Fortnite showed us anything, it's that the future of entertainment is about monetising fandom – not just consumption and access to content. Games are perfectly positioned to help monetise fandom across all entertainment fields. While until now the games industry would have mostly been interested in the games-spending habits of gamers, it now must start paying serious attention to their spending habits across all entertainment to make the most of what's to come.
It is clear that both Xbox and PlayStation will be competing to monetise fandom in the future. Audiences who already own 'all access' are most ripe to target with fandom monetisation propositions. To that end, paying subscribers of Xbox Game Pass and PS Now (albeit niche at approximately 5% consumer penetration each, as stated by MIDiA's Q2 2020 survey) can offer an early glimpse into the positioning of both platforms as we enter the era of monetising fandom.
Look out for an upcoming report where we will detail behaviours, spending and engagement habits of both subscriber bases. In the meantime, here is a little taster.
PS Now subscribers are more likely to spend money across entertainment than Xbox Game Pass subscribers
Monthly Spender Penetration Of Games Streaming Service Subscribers by Entertainment Category, Q2 2020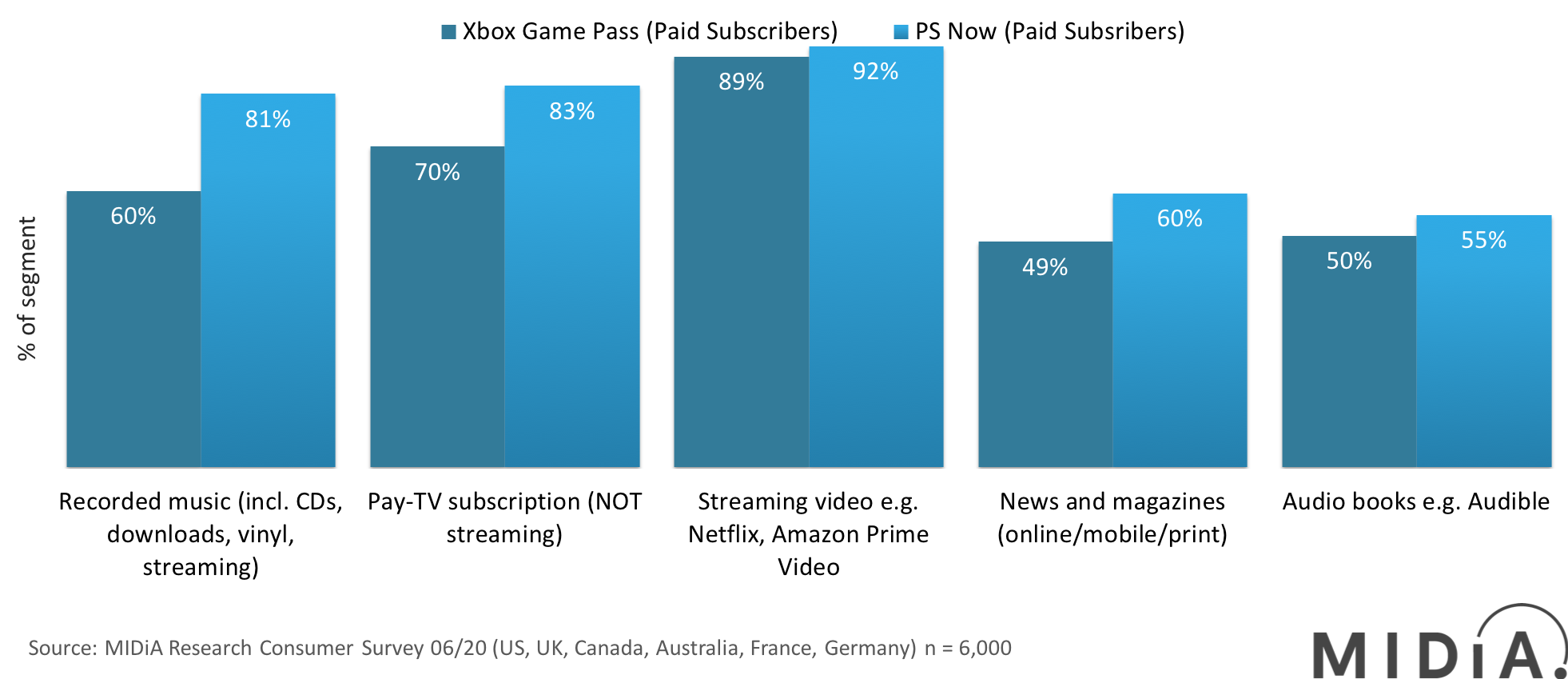 PlayStation Now subscribers are more likely to spend money across media and entertainment. The differences are more pronounced in some categories over others, reflected by the wider interests of each company, as well as the demographic distribution of their user bases:
Sony has music covered: 81% of PS Now subscribers spend money on recorded music monthly, compared to 60% of Xbox Game Pass subscribers. Cross-entertainment synergies will play a crucial role for Sony Corporation in the coming years.
Sony has a slight edge on Pay-TV, but streaming is anyone's game: 83% of PS Now subscribers spend on Pay TV, compared to 70% of Xbox Game Pass subscribers. This could be caused by the slightly higher age of PS Now subscribers over Xbox Game Pass. When it comes to video streaming, nearly all (9/10) subscribers spend money on streaming video.
Xbox Game Pass has more engaged gamers: 33% of those who pay for Xbox Game Pass use it every day, while only 25% of PS Now subscribers do so. As both companies launch their new consoles, their daily active subscription service users are likely to be among some of the most vocal influencers and advocates for the brands and could contribute to how successful each release will be.

 
The future of the console wars is about each company playing to its core strengths
Xbox is pursuing a cross-platform game-centric strategy to promote its software and cloud business. Particularly, after announcing the closure of Mixer there isn't much of non-gaming entertainment in Microsoft's portfolio. PlayStation's strategy will be more about reaching across entertainment, and drawing synergies across the corporation's music, gaming and other subsidiaries.
Trending