Chart Of The Week: Mobile App Discovery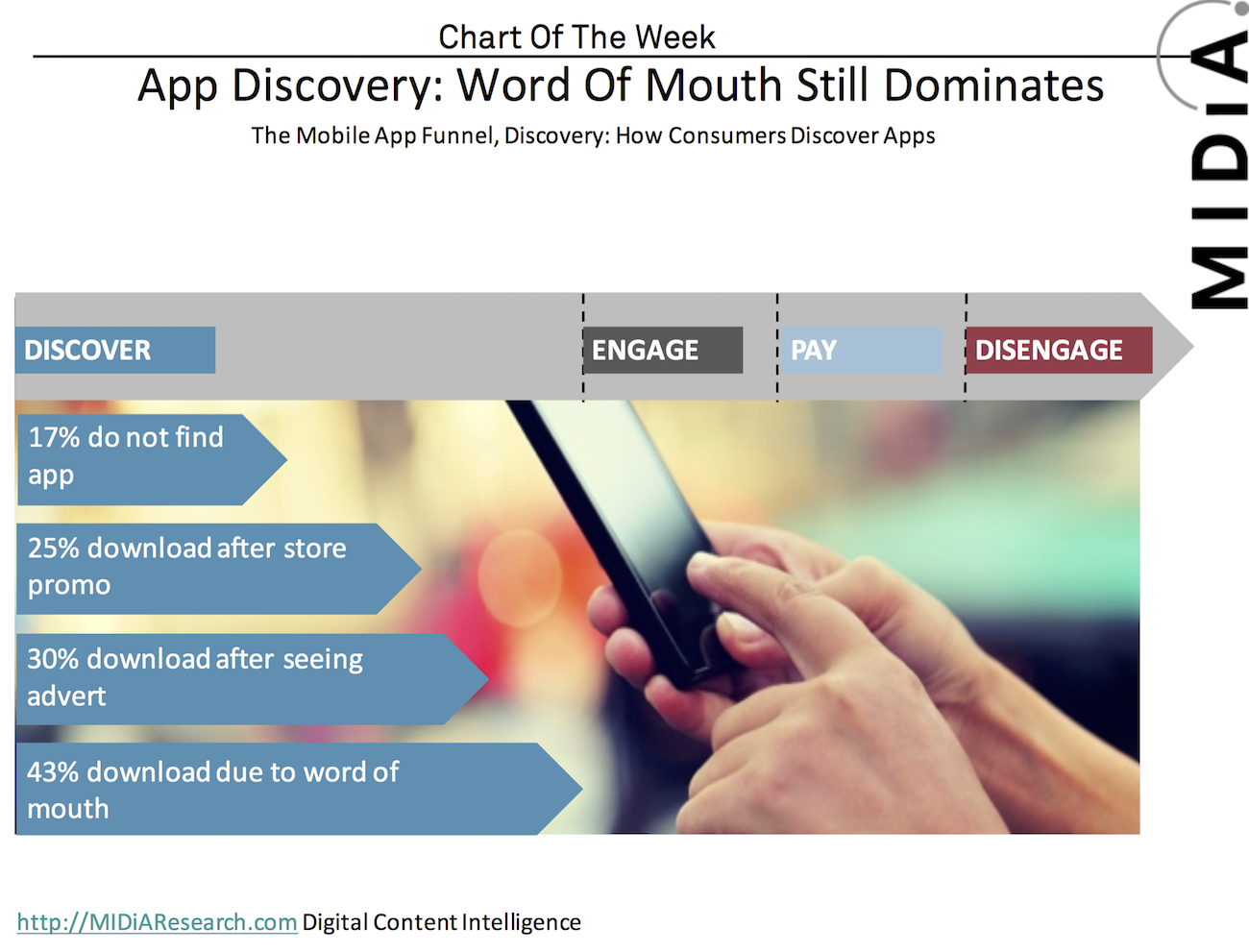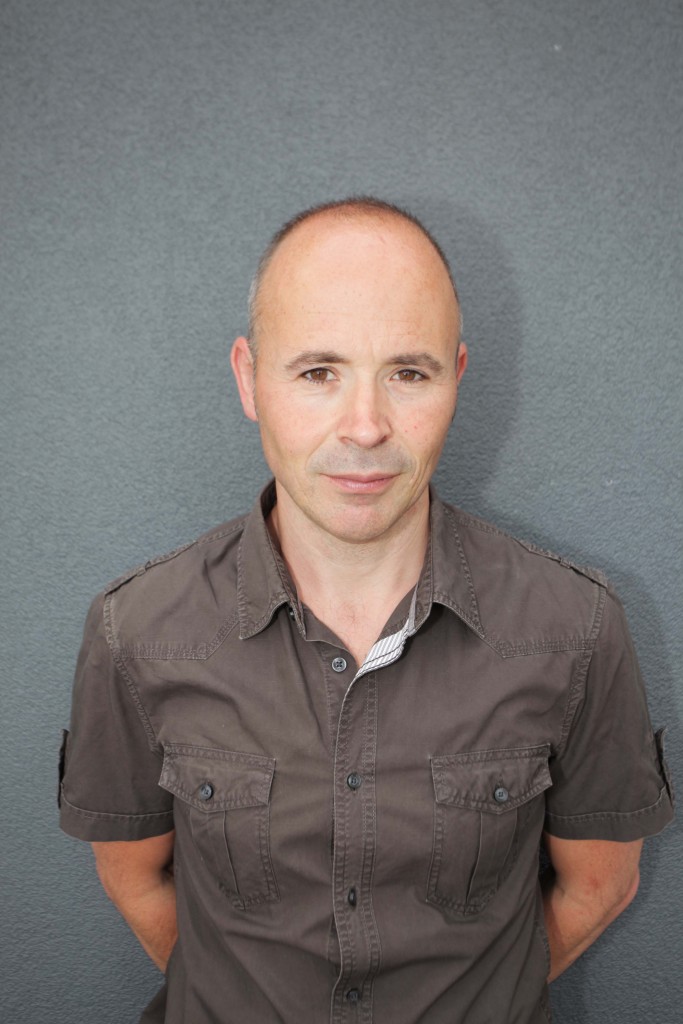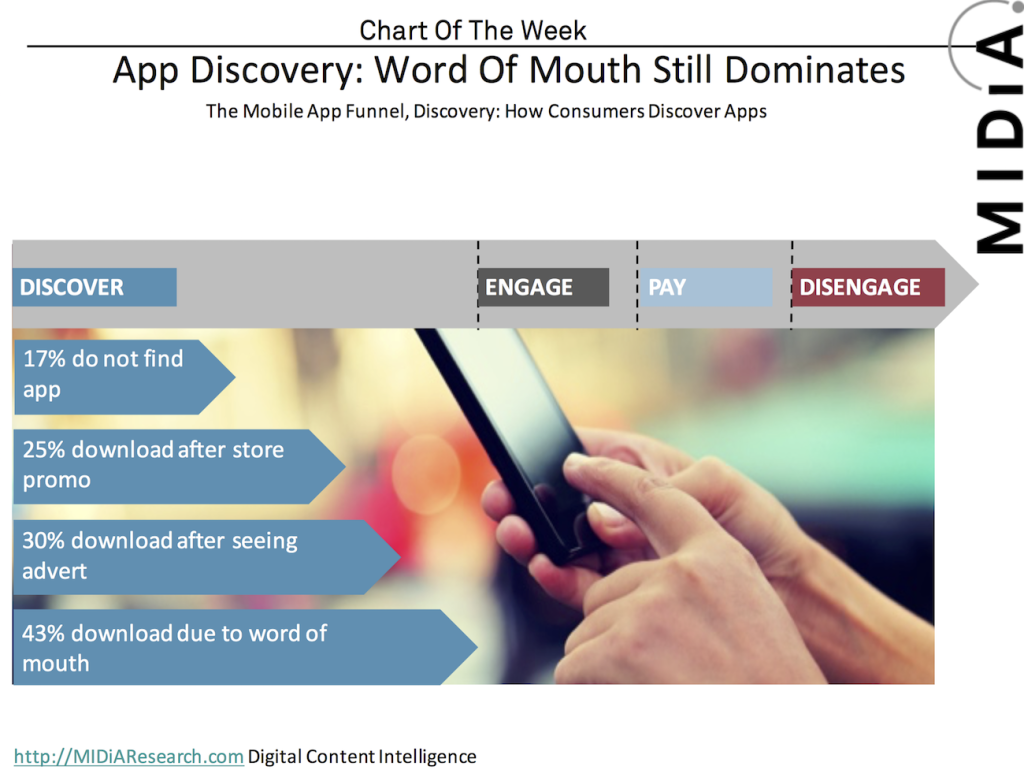 Mobile apps are the defining characteristic of the smartphone era and revenue and adoption both continue to boom. A growing marketplace of companies is evolving to help mobile app companies manage the life cycle of their users across the app funnel, from acquisition, through conversion to retention. But for all the sophistication that can be applied down the funnel, discovery remains one of the key challenges to the app economy. In the fact the problem gets worse the more the market develops simply because there so many more apps to choose from. Matters aren't helped by the fact that smartphone screens are so small that they do not lend themselves particularly well to app browsing and discovery.
Word of mouth is the main way in which consumers discover new apps (43%) while adverts drive 30% of consumer app discovery. Though with the likes of Supercell and King reportedly spending north of $1 million a day on mobile marketing, inventory is both scarce and expensive, making it difficult for non-superstar app developers to get exposure. The importance of the role of the app stores as curators is underlined by the fact that 25% of consumers download apps after seeing an app store promotion, meanwhile the same proportion download after seeing an app in the top 20.
App discovery is a nuanced and increasingly sophisticated process that is where apps are made or broken. Get your marketing strategy right and / or a lucky break and you can start planning for success right down the funnel. Get it wrong and you never even register in the sea of undiscovered apps that pass consumers by.
This data is taken from our report 'THE MOBILE APP FUNNEL: BENCHMARKING THE MOBILE APP CUSTOMER LIFECYCLE' in which we present a detailed picture of the app funnel with consumer and market data for each stage of the app funnel so that you can benchmark your app's performance against the wider market. You can buy the report and accompanying dataset directly from our report store here.
Trending