Take Five (the big five stories and data you need to know) October 14th 2019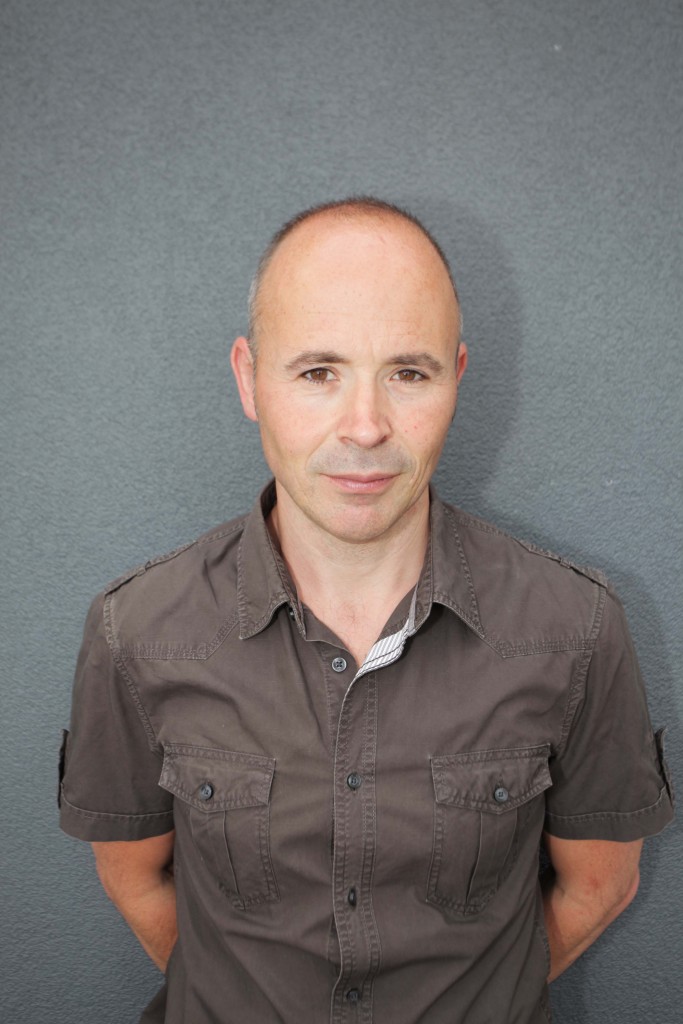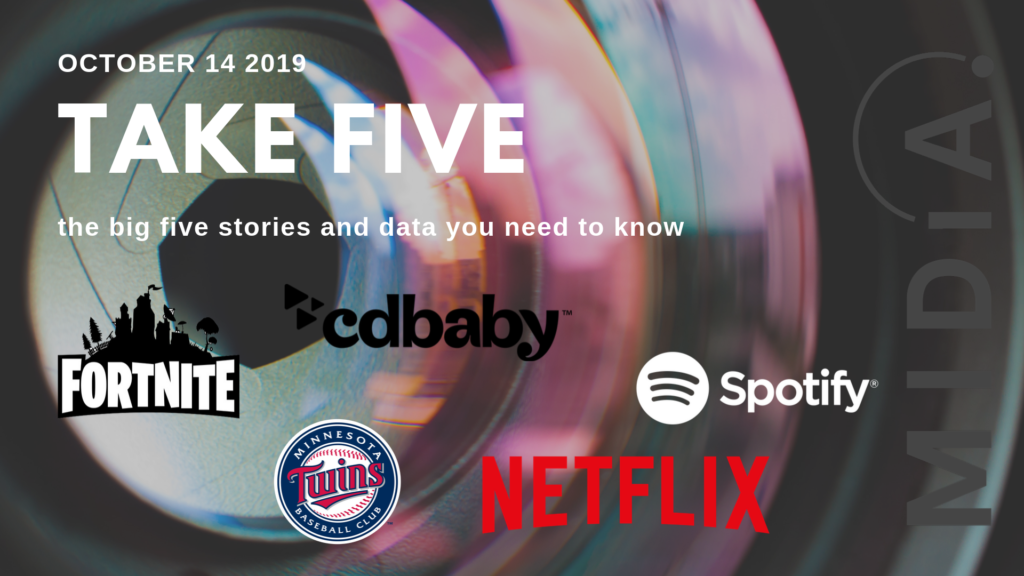 Fortnite black hole: In what may be the most audacious global games marketing stunt ever, Epic Games killed off Fortnite in Sunday's end-of-season event, which one million people viewed live on Twitch. The game got sucked into a black hole, with Epic deleting 12,000 Fortnite tweets and all information on its website. Has Fortnite really gone for good? Did Elon Musk delete it? The likelihood is it will be back for chapter two sometime this week.
CDbaby, independent artist boom: Independent artist distributor CDbaby is now collecting $1million a day in revenue for its 750,000 independent artists. Earlier this year, ambitious publishing group Downtown acquired CDbaby'sparent AVL meaning the publisher is also now a top player in the independent artists space. Publishers are reversing into recordings.
Analytics curve ball:Little Big League baseball team Minnesota Twins is using analytics to revamp its pitching staff,including figuring out which players should be throwing what types of balls. Sports has long been ahead of the performance analytics curve. Lots of lessons for media companies here.
Netflix Italy deal: Netflix has agreed a co-production deal with Italian media giant Mediaset. Under the deal the two companies will co finance seven movies that first will be distributed globally by Netflix then broadcast free-to-air in Italy one year later. Netflix needs to deepen its international content but can't afford to do it by itself anymore.
Spotify/Apple – regulation storm brewing: It is a case of when, not if, tech majors (Apple, Alphabet, Amazon, Facebook) are going to be regulated. The effect could be like when the EU compelled Microsoft to unbundle Windows Media Player in the 2000s, instigating its long-term decline. Spotify's complaint against Apple is building momentum with US law makersand could be the first step.
Trending