How is Korean Wave Disrupting the Digital Landscape?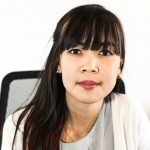 Despite recently faced with shocking sex scandals, it's not all gloom and doom in South Korea's entertainment industry. K-pop group Blackpink was the first ever Korean female group to grace the stage of Coachella. Boyband BTS emerged as the most streamed group on Spotify in 2018. And let's not forget that time when people were riding imaginary horses to the tune of Gangnam Style. It was the first YouTube video to hit the billion-views mark in 2012.
Hallyu or Korean Wave is a term coined to describe the increased popularity in South Korean culture globally. How is it disrupting the digital landscape?
It travels and conquers
MIDiA Research's Q4 2018 consumer survey data reveals that 71% of South Koreans identify most with film and TV representing their lifestyle. This compares to the UK at 62% and the weighted average at 50%, reflecting both countries' influential positions in the entertainment industry and as large exporters of TV content.
Be it K-pop or K-dramas, the content is able to penetrate non-Korean speaking markets.
When OTT giant Netflix recognised the growing demand for Korean content, it started producing K-dramas and variety shows. Moreover, the SVOD giant was quickly acquiring exclusive rights for K-dramas. For popular K-drama site Dramafever (owned by Warner Bros.), the disruption climaxed in the site shutting down.
K-dramas are also being adapted into English remakes such as Good Doctor. Meanwhile, emerging markets like India and Myanmar are dubbing K-dramas to meet the ever-growing appetite for Korean content.
It commands and adapts
The Korean Wave…, with the latest being BTS's collaboration with Halsey on single Boy with Luv. Since its April release it has been streamed more than 198 million times on Spotify and has gained 427 million views on YouTube.
MIDiA Research survey shows that more than 70% of Koreans go to the cinema a few times a year; while majority of people in countries like the US, UK and Germany watch a movie in the cinema once a year. The Netflix movie Okja received a four-minute standing ovation after it ended during its premiere last year the at Cannes festival. The idea of mixing Korean culture and Hollywood might seem risky but it has been proven to work.
It invents and innovates
Mukbang – is a live broadcast of a person eating large amounts of food – and ASMR (autonomous sensory meridian response) – which involves videos created to give viewers a relaxing experience – are fairly niche but growing trends on YouTube.
Over time, Mukbang shows started catering to the demand for ASMR content. ASMR videos usually emphasise on sounds, with little or no talking – it is meant to give the audience a tingling sensation. ASMR continues to be a growing trend, with beer brand Michelob Ultra broadcasting an ASMR commercial on this year's Super Bowl, which was seen by 98.2 million people. Samsung is developing an ASMR recorder to cater to the demand for ASMR content.
With Hallyu making waves across the entertainment industry, its growing influence and popularity is further indication of finicky consumption and the need for content providers to invest time and talent to create content that appeals to increasingly heterogeneous audiences.
Trending