Historical and Crime Dramas Are Dominating Lockdown Viewing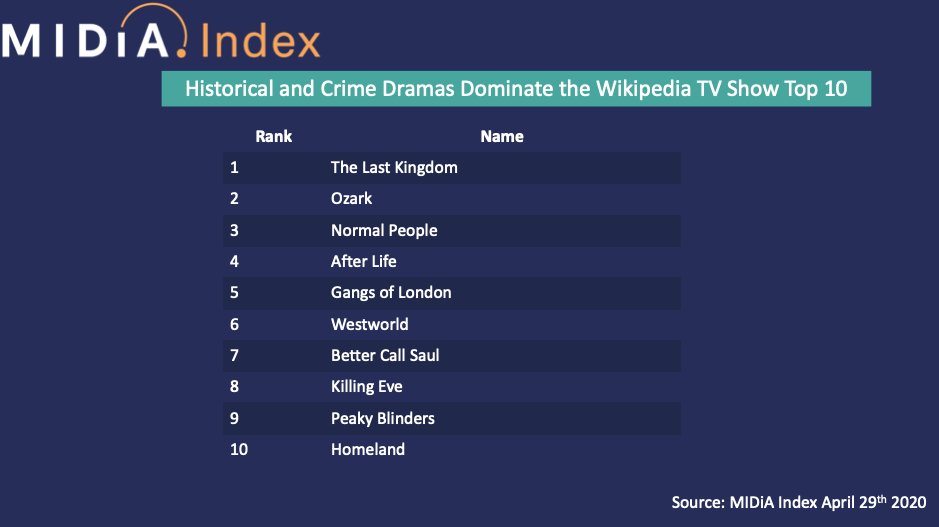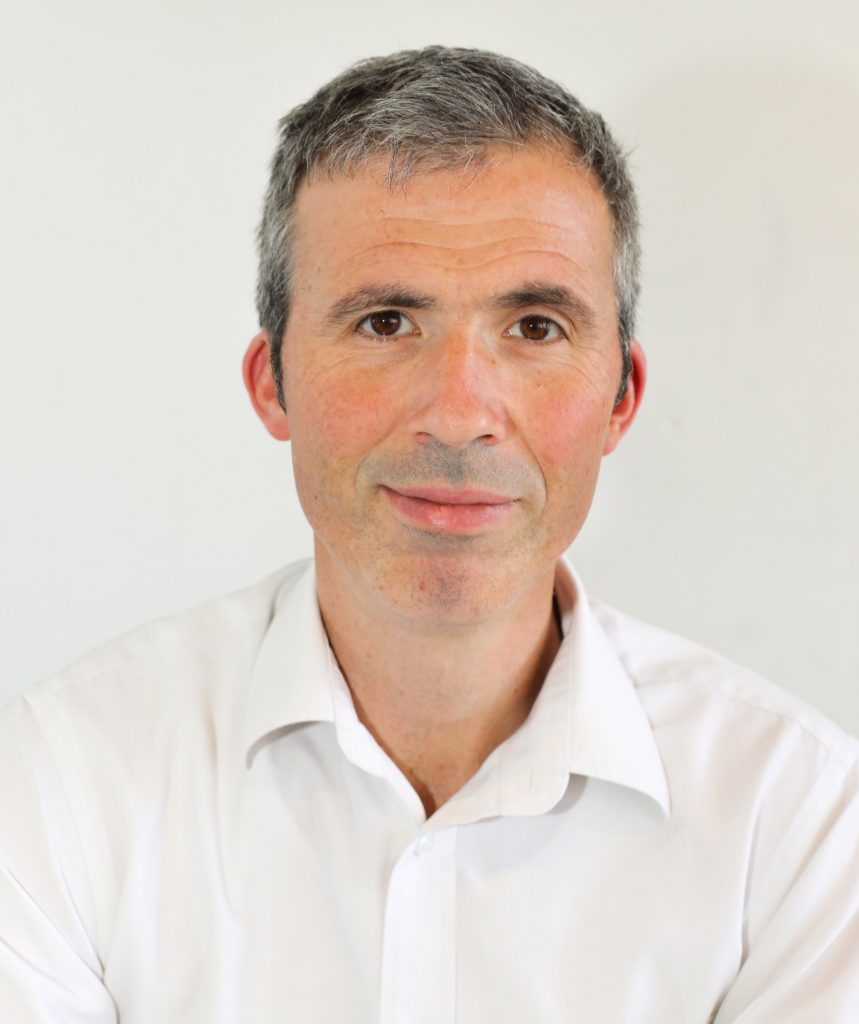 As a quarter of the world goes into a second month of lockdown some interesting trends are starting to emerge. First of all was the spike in TV and video consumption with linear viewing challenging the long-term trend away from appointment-to-view schedules. TV networks and operators reported significant uplifts by consumers both home bound and interested in following breaking news for updates on the current coronavirus pandemic. At the same time the increased time spent at home provides an additional 15% of time for entertainment, which saw significant increases in video streaming. As a result, direct-to-consumer video challenger Disney+ reported hitting the 50 million subscriber milestone this month ahead of schedule, and streaming incumbent Netflix had its biggest ever quarter-on-quarter rise in additional paid subscribers in Q1 2020.
Now we are seeing another strand in lockdown viewing emerge: the demand for historical and crime dramas.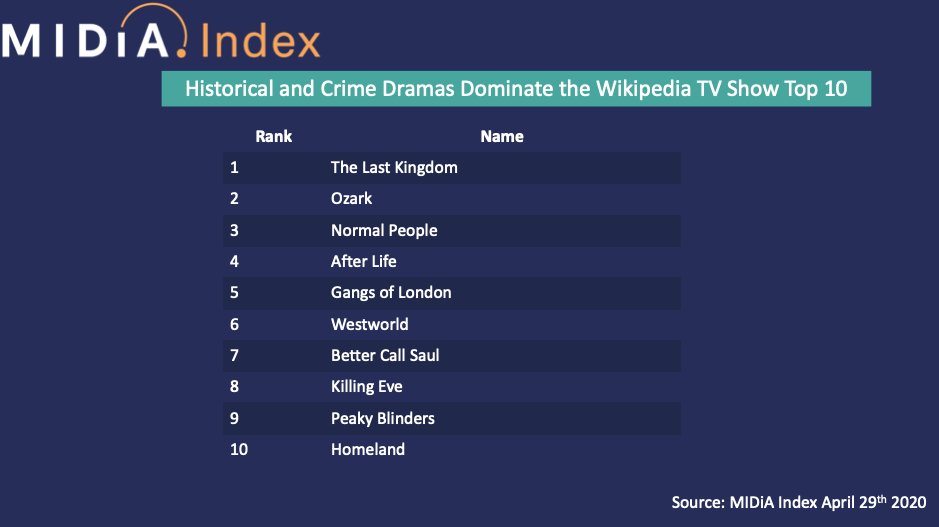 The chart above taken from MIDIA Index today shows the top ten most viewed Wikipedia TV pages over the previous 24 hours in the US. Unlike other leading indicator data, Wikipedia page views gauge fandom for shows just coming into market alongside established shows. A specific view of a Wikipedia show page means that the viewer has specifically decided to read a page about a show, denoting their interest in a way that a casual google search does not. 
The top shows that are most in demand in the US are shows on Netflix and Hulu, underlining just how much streaming now leads in zeitgeisty original content. The next big takeaway is that six of these top shows are UK-based productions which in the D2C era shows that the current D2C disruptors of Disney+ and Apple TV+ are not yet making the kind of sustained impact required for them to be perceived as originators of compelling new content.
Apple's Defending Jacob (Crime) is just out of the top ten in 13th place, and Disney's The Mandalorian (Sci-fi) is in 16th place-after being first at the end of 2019 (see chart below).
While the sudden appeal of historical drama could be construed as escapism for audiences confined in the home, the rise in appeal of crime drama is harder to quantify and noticeably different from December 2019 when The Mandalorian led the top ten most viewed Wikipedia page views.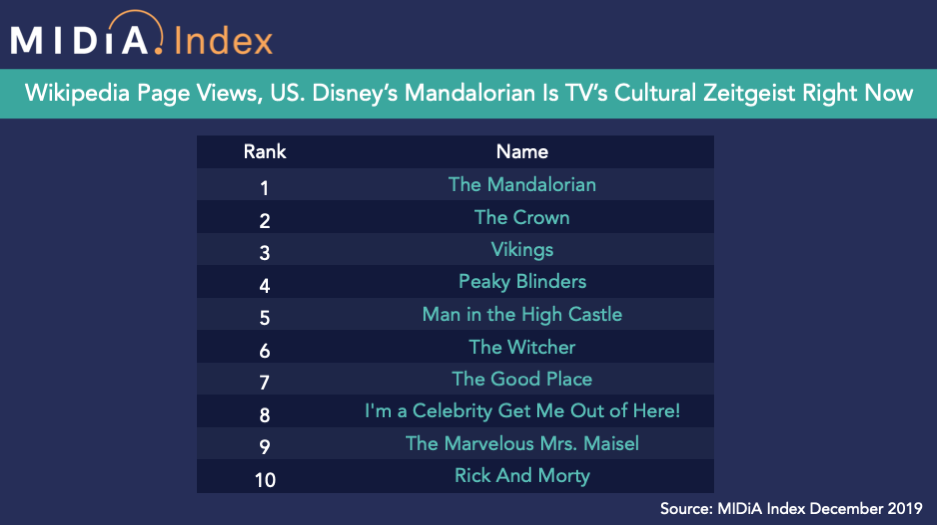 Back in December 2019, the top 10 was more diverse in terms of genres, with reality, scripted drama, comedy, sci-fi, fantasy, and animation joining historical drama and crime. Aside from the possible psychological takeaways of the crime genre rising to the fore during lockdown viewing, there is also the more calculated and tangible aspect of crime that resonates increasingly well for audiences with time on their hands: the complexity of the story-lines. 
Perhaps In a similar way to how the who-done-it detective novel thrived during the financially-constrained era of the 1930s, the crime thriller is the cheap and extended thrill required to help bored consumers continue into their second month of home confinement.
Trending