HBO Max's Existing IP Is Emerging as Its Key Asset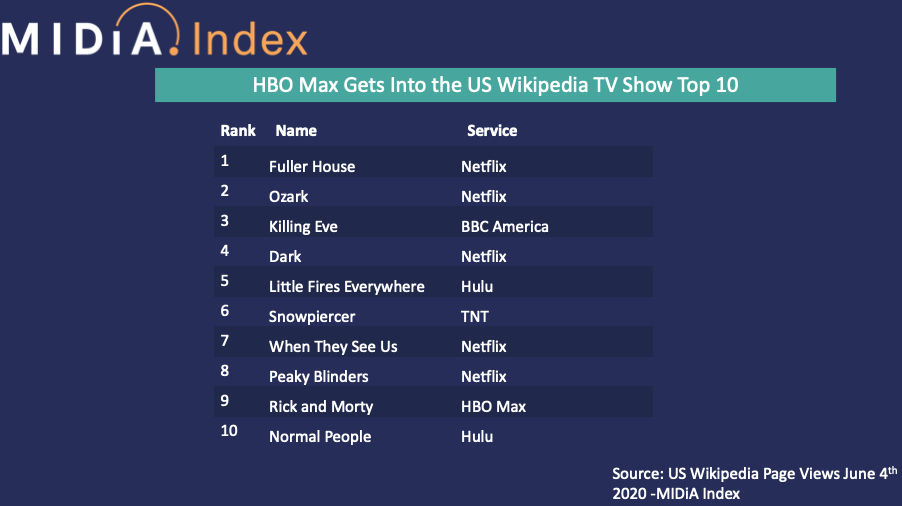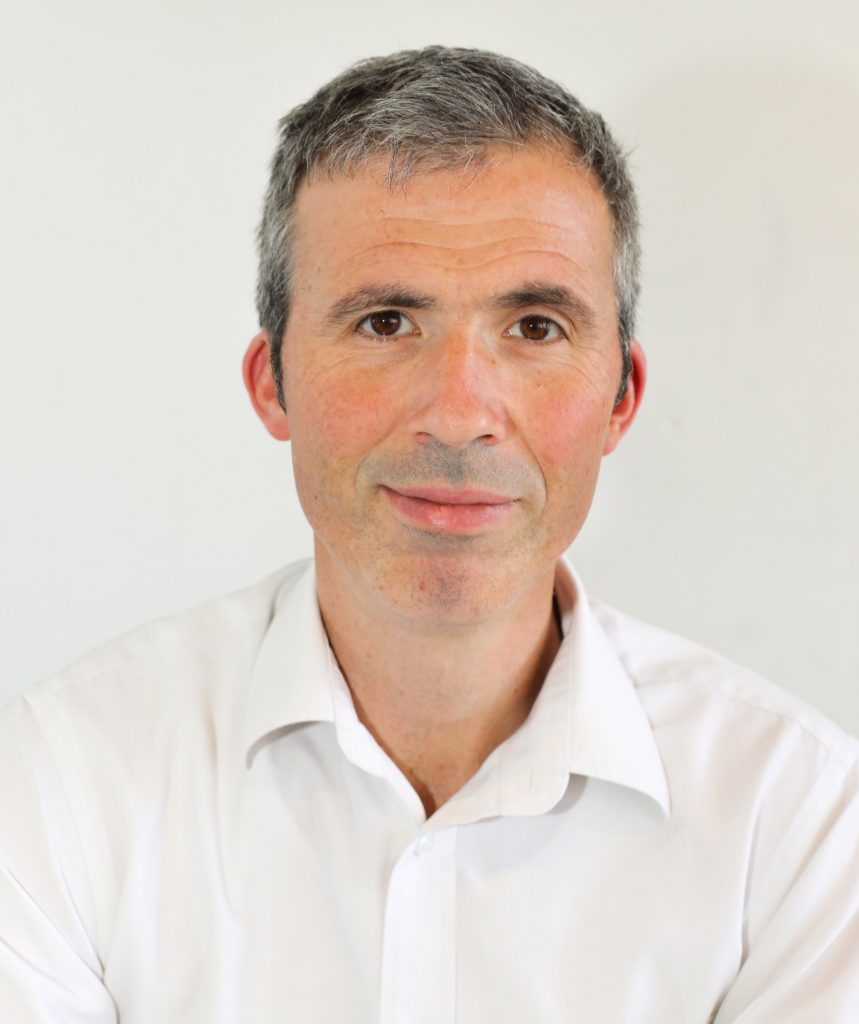 One week into the HBO Max launch and its competitive edge is starting to show in an area which streaming services are not best known – their existing intellectual property. The new season 4 of adult animation Rick and Morty has been airing on Adult Swim, one of Warner Media's pay-TV networks and for the last week on HBO Max – Warner Media's new launched direct-to-consumer (D2C) service.
As the above Wikipedia top ten shows in the US for yesterday's (source MIDiA Index), Rick and Morty is currently the seventh most heavily-visited Wikipedia page for shows in the country.
While the show is in season 4, its latest season is leveraging a fanbase established over the seven years since season 1 aired in 2013 to attain this current level of interest. For video services, this represents a new and competitive front on the streaming wars.
Until HBO Max's launch last week, all streaming services have competed on the strength of their untested yet heavily-promoted original series. Indeed in the same year that Rick and Morty first aired, Netflix released its first heavily-marketed House of Cards. That original $100 million investment has since morphed into a $14 billion content budget of which approximately 85% is spent on originals.
Netflix has had to invest so heavily in original content due to its tech background forcing it to compete in a cultural hits-based business model, through massive investment in quantity over quality as it continually learns what its user base are consuming. At the same time the increased original content funding allowed Netflix to slowly wean itself away from expensively licensed in third-party content.
Even when D2C competitor Disney entered the streaming market in November 2019 last year, it did so by leveraging its existing Star Wars franchise to launch a new original exclusive, The Mandalorian, to Disney+. While Rick and Morty is not exclusive to HBO Max, the fact that it is now the default streaming home in the US for season 4 of the series is testament to the underlying strength of content IP at HBO Max's disposal.
The hidden strength of the content major
HBO Max has gone to market with an exhaustive back catalogue of tried and tested content stretching back decades. Disney+ launched with a slim back catalogue and a road map to expanding it over the subsequent five years.
The distinct approaches come from the inherent strategic differences of the two parent companies. The Walt Disney Company is a media major deriving the majority of its revenues from its content and content-related IP. This means it has longstanding licensing deals precluding immediate release of content onto its D2C service. However, Warner Media is owned by AT&T – a communications major where the majority of its revenues are telco derived and its media IP interests reside in its ownership of Warner Media. Hence AT&T can afford to use HBO Max as a supporting plank in its ecosystem retention strategy, whereas nether Disney nor Netflix as media majors have that strategic freedom of manoeuvre.
When Comcast's Peacock launches in July we will see the full weight of the competitive IP advantage communications majors can to bring to bear against both the media majors and the tech majors which lack deep content IP competitive.
For a detailed analysis of how MIDiA Research defines the emerging D2C landscape view our recent report - D2C 2020 Media, Tech and Communications Majors Go Head to Head
Trending