Despicable Me 3 and Hollywood's Shift Towards International Film Franchises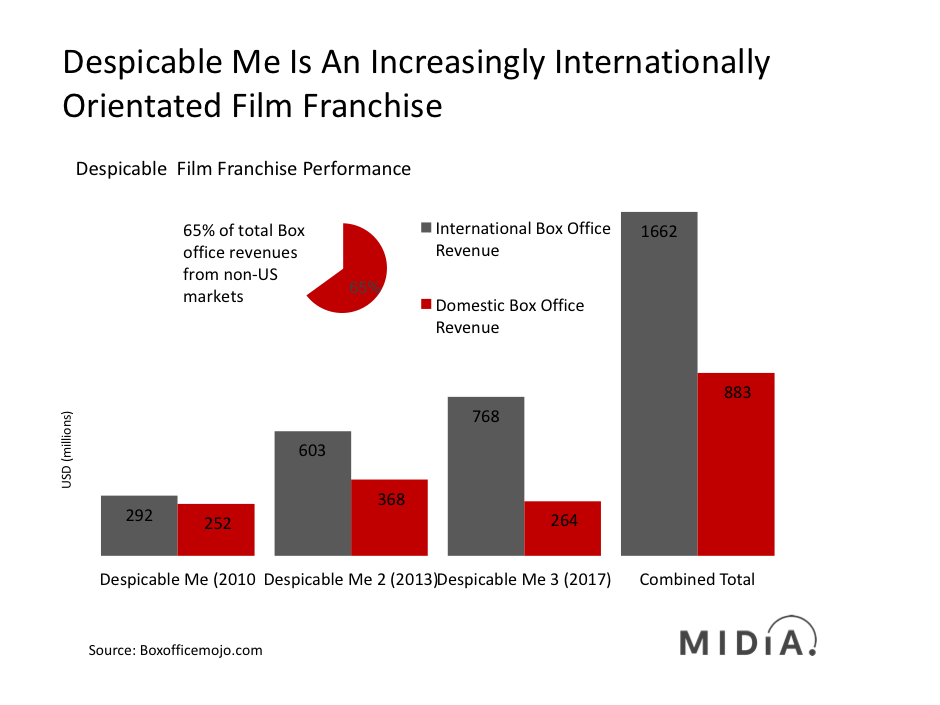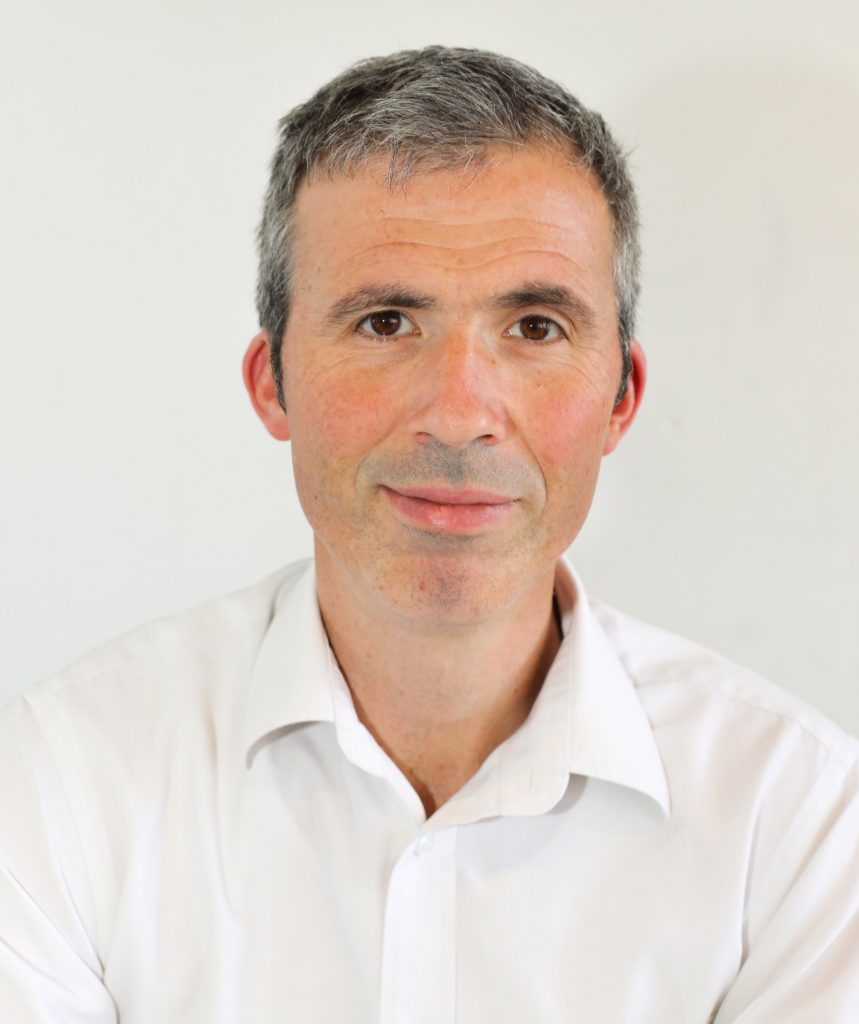 The forthcoming digital release of Despicable Me 3, timed to coincide with the Thanksgiving holiday is a reminder of the tectonic plates currently underway in the movie industry. Long used to a US-centric view of the world, Hollywood has, in recent years, become increasingly aware of the revenue opportunities in the wider world beyond the US borders. This is thrown into stark relief by the striking success of converting Chinese film consumers into paying movie-goers, with China now the largest global box office market by gross revenues.
With the second window of TV licensing opportunities being eviscerated by the unilateral global licensing model of Subscription Video On Demand (SVOD) led by Netflix and Amazon, the need to bet on a sure-fire box office hit is becoming increasingly important for movie studios. A case in point is the Despicable Me Franchise.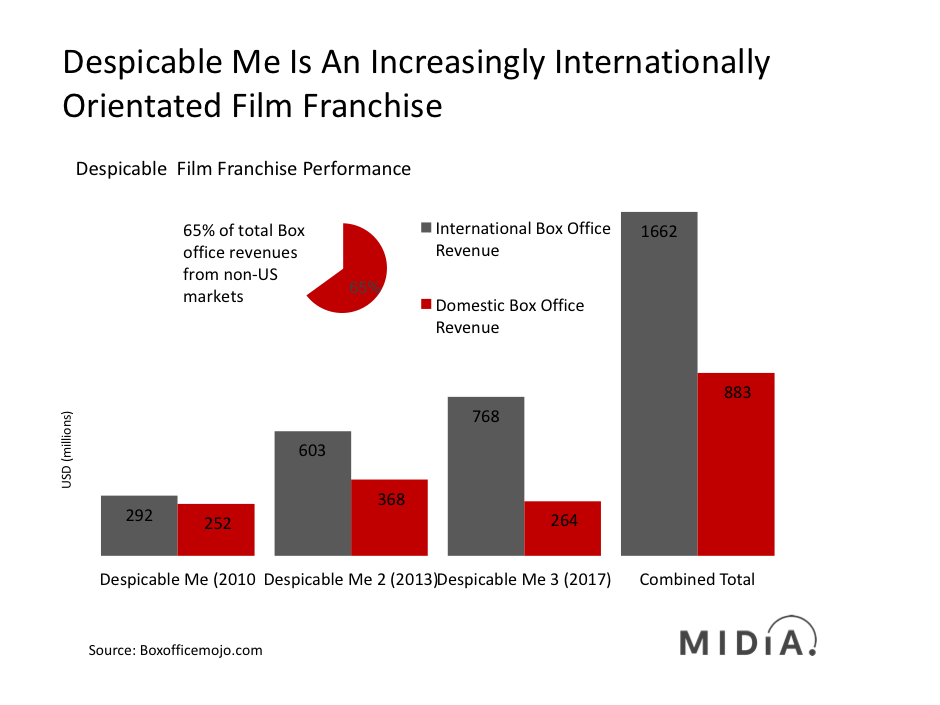 The Despicable Me trilogy's $2.5 billion revenue is testament to the box office appeal of toy-related feature films. Furthermore, the fact that the majority (74%) of Despicable Me 3's box office revenues are international underlines the studio strategy of focusing on internationally appealing brands. With international revenue share having increased for each of the films (from 54% for the 2010 Despicable Me film and 62% for Despicable Me 2, 2013), it illustrates mounting international appeal, alongside the overall growth in the value of the franchise. This summer's release accounted for 41% of the entire Despicable Me franchise revenue.
The film industry has currently been sheltered from the disruption wrought in the TV industry by streaming digital video, thanks to increasing revenues from users (including inflated ticket prices, ancillary sales of food and beverages, and VIP options) and the upsurge in international box office receipts, led by China. However, Netflix's acquisition of Millarworld, the company responsible for Kick Ass and the Kingsman franchises, shows that streaming video disruptors have now set their sights on the Hollywood crown jewels, as illustrated by Amazon and Apple's rumoured interest in acquiring Metro-Goldwyn-Mayer's James Bond Franchise.
Toy and game franchises will increase in relevance as movie categories
Therefore, to weather the storm of SVOD disruption the film industry will experience a doubling down on predictable formulaic family-orientated franchises that resonate with international audiences. Originality will decline as predictably as revenues will surely increase, and SVOD platforms will progressively become the destination for movies goers looking for creativity, diversity and originality, as the long tail economics and Medici style patronage play out in video streaming over the next few years.
Trending