The State of the Podcast Nation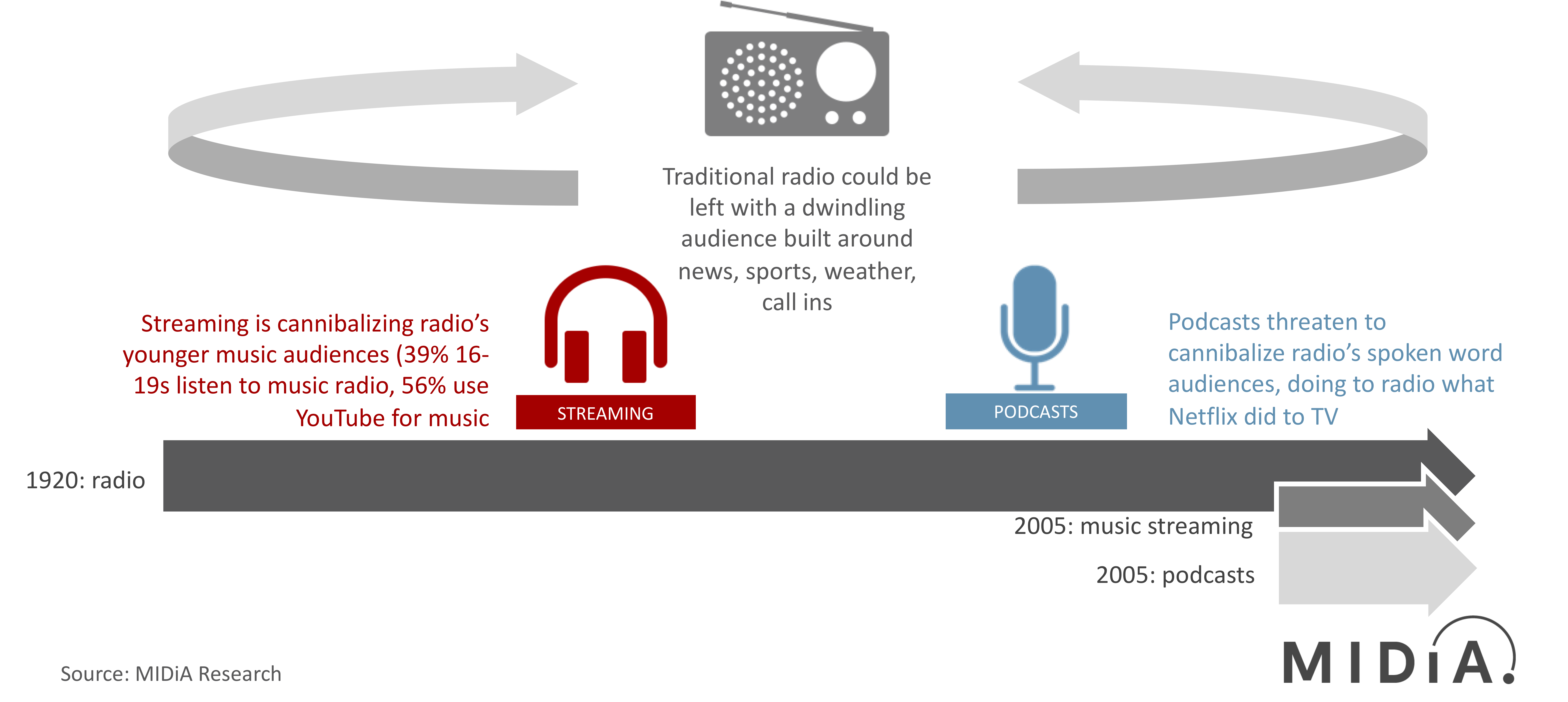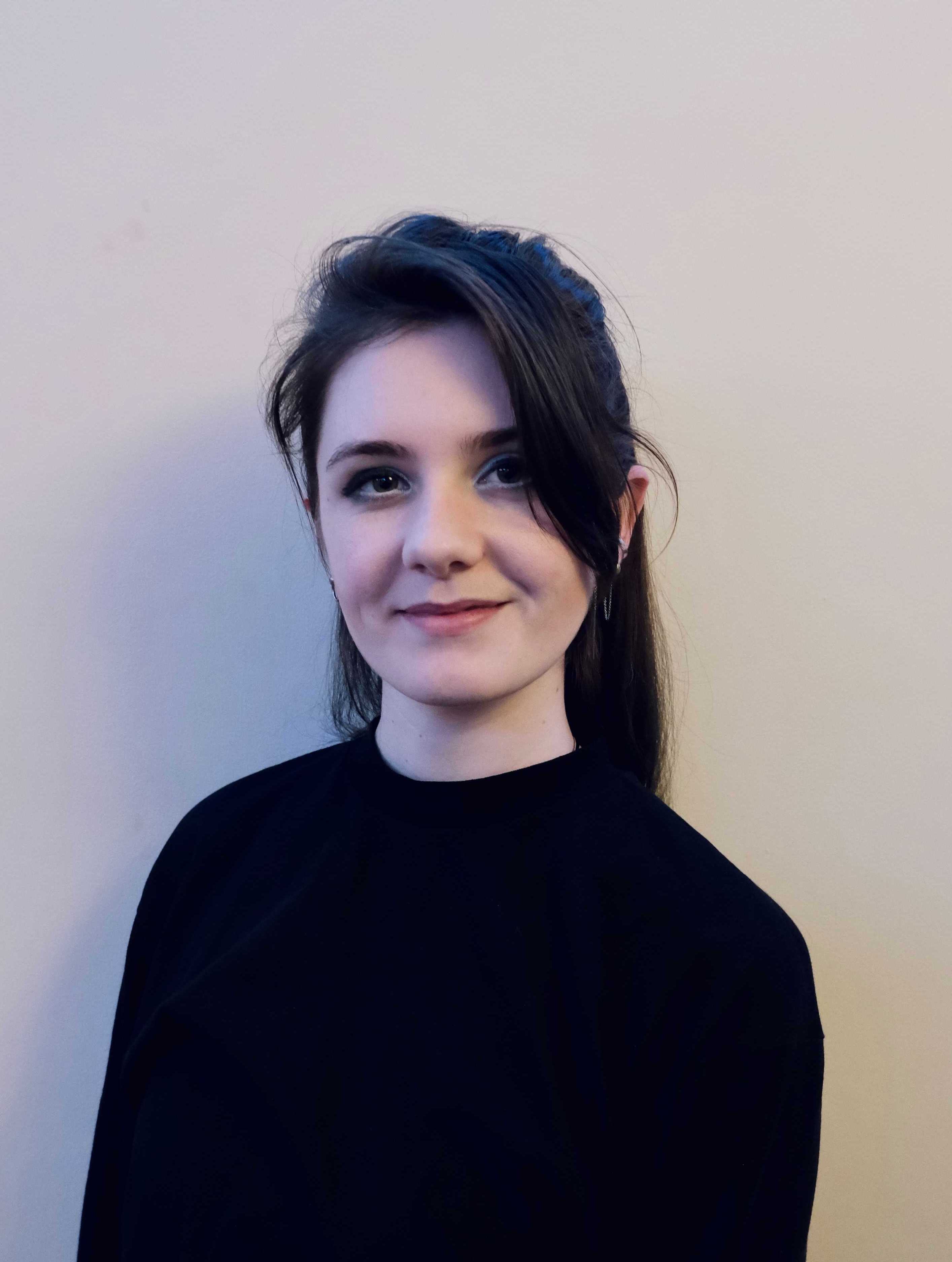 Podcasts are an overnight success many years in the making. Even when taking a more cautious view, there are signs of a vibrant ecosystem emerging that is arguably the first entirely new media sector since the emergence of console games.
Whereas most digital content markets have been new platforms for old businesses, podcasts are a new format for spoken word content with a marketplace of new creators and vendors.
In many respects the current podcast boom is a Netflix moment for radio. Radio content was previously defined by the platform in which it was distributed, but now the constraints of the linear schedule are being cast off, just as Netflix did with TV content.
Content producers are able to create shows that cater for niches and do not have to be tied to specific episode lengths or frequency. Streaming unbundled music from radio; now podcasts are doing the same for spoken word content.
While traditional radio companies are using podcast distribution – both via owned properties and third-party aggregators, a content arms race is heating up, with podcast publishers / networks such as Wondery, Gimlet and Crooked Media helping drive a wave of new original podcast content.
Equally important has been the rise of ad monetisation platforms such as Acast and AudioBoom, and fan funding tools such as Patreon. A well-rounded ecosystem is building, based on the three columns of:
A content renaissance
Strong, multi-tiered monetisation
A growing audience
The risk for traditional radio is that podcasts could form a strategic pincer movement, with streaming continuing to cannibalise music audiences and now podcasts' spoken word listeners. While the transition is already gathering pace, the full shift will manifest over the long term rather than in just a few years.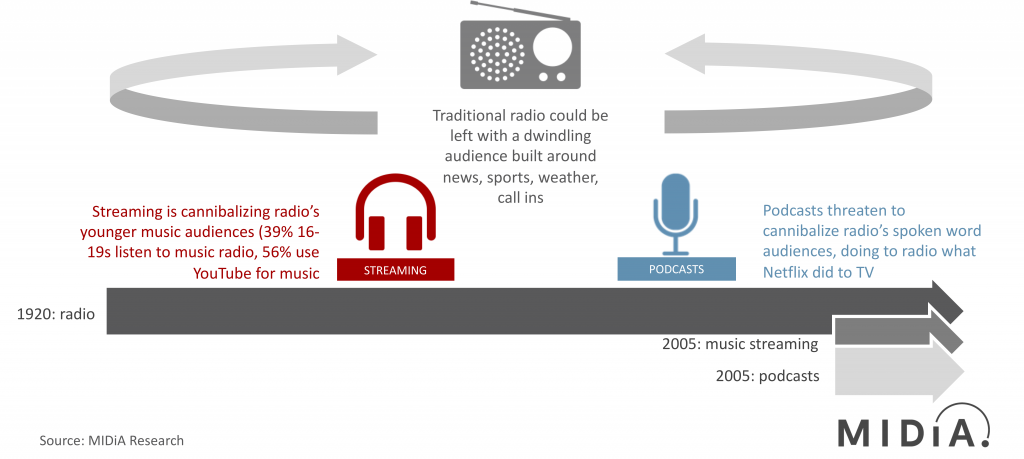 The fact that radio audiences are older means that they are less likely to shift to digital behaviours at a fast rate. This demographic disruption buffer is similar to that which linear TV enjoys.
For both radio and TV, the incumbents have a real opportunity to build a long-term fight back, first holding on to their core, older audiences and later pulling younger audiences back in. However, this is far from a given, particularly as the market environment around podcasts continues to develop in favour of creators and monetisation.
A combination of markedly higher ad rates than for music, fan funding delivering meaningful income and creators most often owning their rights results in greater creative and financial control for podcast creators and podcast advertising platforms.
There are three key types of podcast rights holders:
Individual creators that distribute and monetise via third parties (with those third parties often taking a revenue share) e.g. The History of England, the Anfield Wrap
Traditional media companies such as record labels and radio and TV companies e.g. The Economist, the BBC
Podcast publishers and production houses e.g. Gimlet, Wondery
This landscape, however, will change as it becomes more professionalised, with larger media companies – both incumbents and insurgents – expanding catalogues through commissioning independent creators and merger and acquisition activity. However, expect the balance to remain more strongly in favour of independent creators than for traditional media industries.
This blog features highlights from the recent MIDiA Report, State of the Podcast Nation. Subscribers can access the report here; non-subscribers can purchase the report on our store here, or contact tommy@midiaresearch.com to learn more.
Trending