The Are 4.8 Billion Mobile Messenger App Users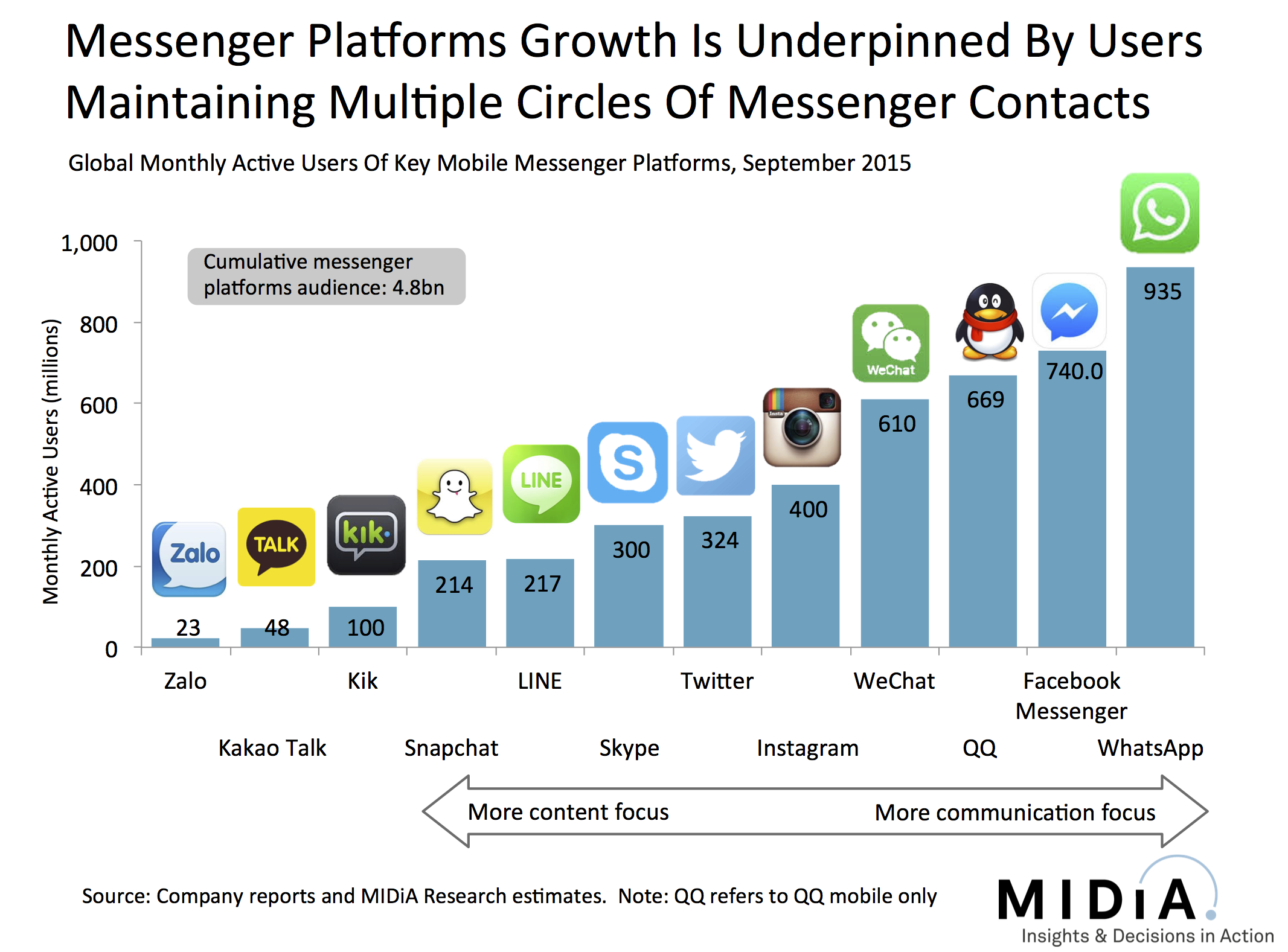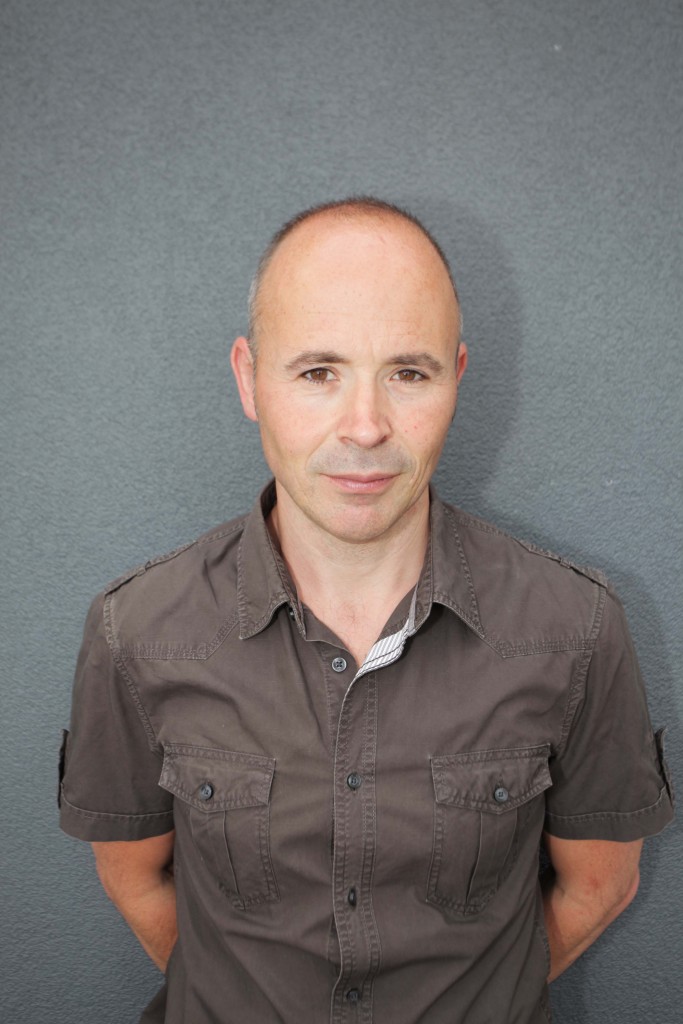 In just a few short years mobile messaging apps have become home to the largest group of digital audiences on the planet and now number 4.8 billion cumulative monthly active users.  For context, the global internet population now stands at 3.2 billion, and social network users at 2.2 billion.  Of course there are lots of overlapping users but that is sort of the point.  These are active users, so consumers are simultaneously using multiple messaging apps.  There are many reasons for this, ranging from having different networks of friends across different apps to apps having very different use cases e.g. Facebook Messenger being more communication focused and Snapchat being more fun orientated.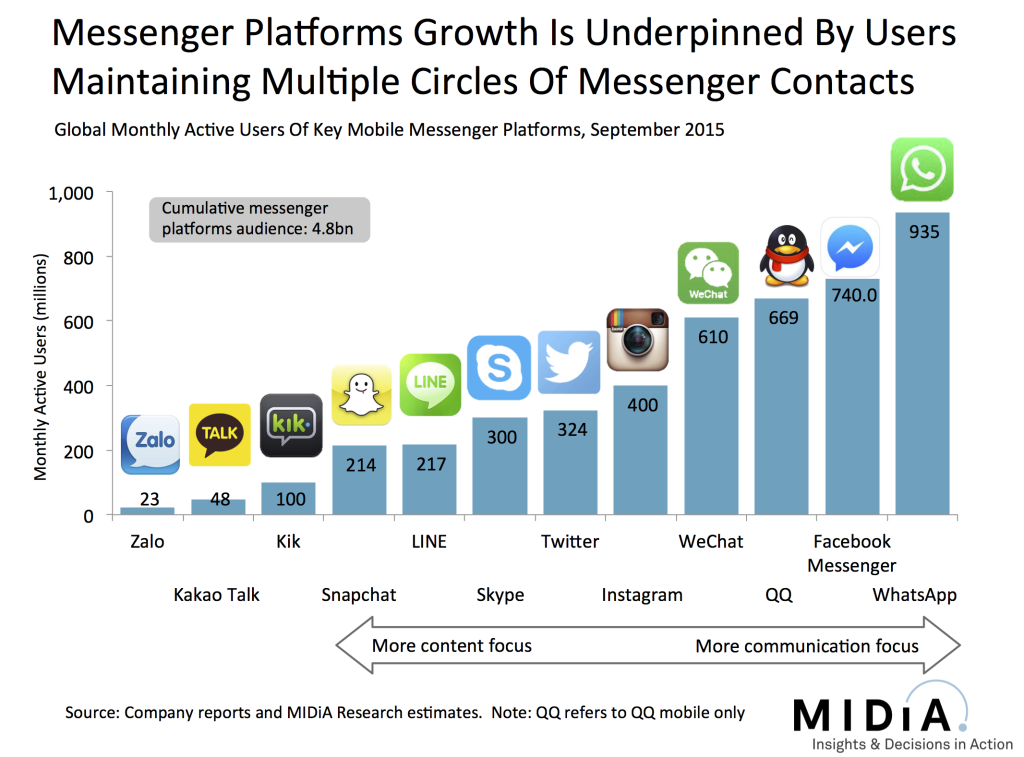 Messenger apps are crucially important, not just because of their meteoric rise to prominence but because they are the future of digital audiences. Following websites and social networks, messaging platforms are emerging as the third phase of how audiences congregate digitally.  So whether you are a media company or a phone maker messaging app usage matters and will shape the future of your business. Facebook is particularly threatened by this potential disruption.  But rather than stick its head in the sand Facebook embraced the disruption to the extent that it is now the single most important player in the mobile messaging landscape.
You can find all of this analysis and much more along with 5 charts of data in our latest report: 'Mobile Messaging Platforms: How Facebook's Hedge Strategy Is Changing The Face Of Messaging' which is available now in the MIDIA Report Store and of course available instantly to all MIDiA Research subscription clients.
To find out more about how to become a MIDiA client visit our Research page or email us at info AT midiaresearch DOT COM.
Trending