Podcasts Are Capturing Children's Attention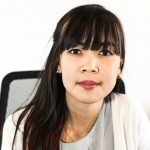 With Disney's latest announcement of a bundle deal for Disney+, Hulu and ESPN+, the video streaming landscape just got more intensely competitive for both consumers and content providers alike. For OTT providers, the ability to retain customers has become just as vital as acquiring new users – Netflix's missed Q2 earnings is a testament to the importance of retaining customers in core domestic markets. Consumers, on the other hand, are faced with multiple subscription and content offerings but an entertainment budget that is unlikely to expand.
One key area that has been quietly flourishing amidst this streaming war is content for children. Netflix and Amazon Prime Video are investing in children's content by offering a broad catalogue and producing their own original shows for children. Disney is disrupting the streaming landscape because it is specifically targeting two major segments – children and sports. The automatic associations with Disney are fairy tales, the Mickey Mouse club and Disneyland. The underlying does not stray from children and families.
Yesterday, the UK's national children's radio station, Fun Kids, launched its children's podcast network. The Fun Kids Podcast Network aims to cater to children of different age groups by featuring educational and fun shows like Storynory, The Week Junior Show, and Fun Kids Science Weekly. Storynory boasts over 500 audio stories and a good month yields around a million downloads.
Over the years, parents are becoming increasingly concerned about screen time and children's podcasts serve as a great alternative medium for entertaining kids. As a result, we are beginning to see more children's podcast networks and shows emerging. Since May 2017, children's podcast Wow In The World was made available through the USA's National Public Radio (NPR). Wow In The World has since dominated the charts with over five million downloads and averages around 200,000-300,000 downloads per week. In the UK, the BBC CBeebies Storytime app has over a million downloads and the BBC iPlayer Kids has over half a million downloads.
Kids Listen's survey of 400 parents found that 80% of kids listen to a single podcast episode more than once. Kids Listen, a non-profit organisation that advocates high-quality audio content for children, also reveals:
20% of those listen to a single podcast episode more than ten times
50% of kids listen to a minimum of one podcast per week
54% of kids ask to listen to the episode again
The rise in children's podcasts is more than a mere reflection of podcast consumption in general; it is a shift in lifestyle. MIDiA Research's State of the Podcast Nation report reveals that there were 128 million monthly podcast listeners globally in 2018, with North America and Asia Pacific accounting for the majority of them.
Consumption and demand are also driven by the increase in smart speakers. The UK's media regulator Ofcom reports that listening to the radio on smart speakers increased from 10% of adults in 2018 to 19% in 2019. Smart speakers work as a great medium for children as it allows parents to monitor consumption and engage with their children. The Kids Listen survey found that 75% of children will start discussions related to podcast episodes which they have listened to. As we continue to observe behavioural shifts in digital consumption, this too will affect consumption and lifestyles in younger generations. Podcasts for kids as a genre may still be emerging, but it is having significant potential to address current consumption challenges in digital children's entertainment.
Trending