New MIDiA Research Report on the Direct to Consumer Big Bang Moment for Video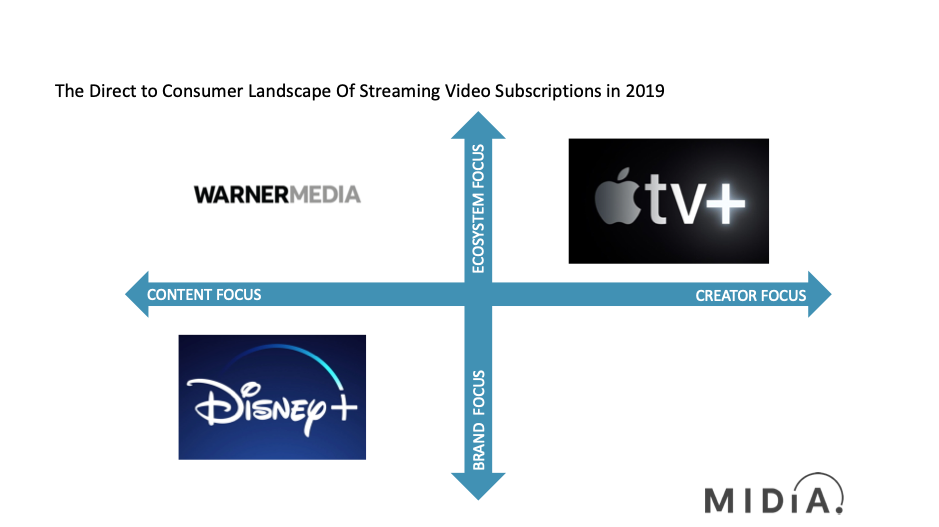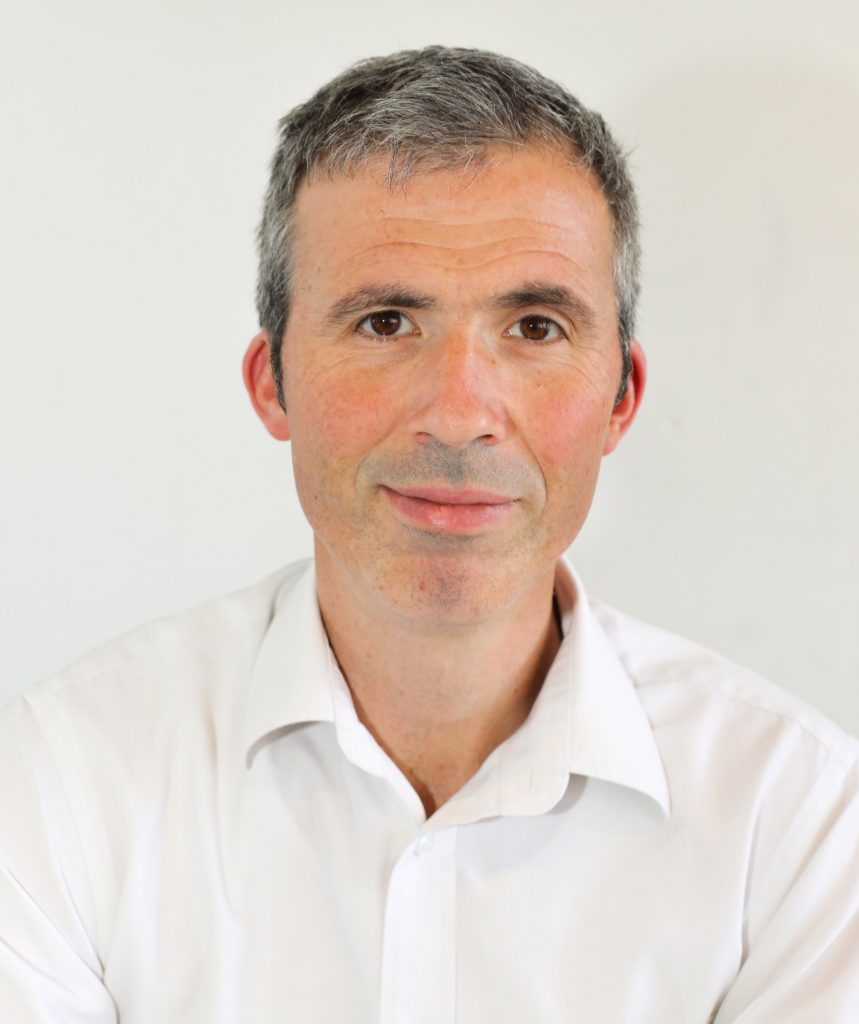 2019 will see the launch of a wide number of heavily backed direct to consumer (D2C) video services led by Disney+, Apple TV+, and the as-yet-unnamed Warner Media D2C offering. Each of these new players have very different strategic motivations for going direct, as well as significantly different attributes which they can bring to bear. Success for each service will largely depend upon how well they deploy initially in the US. The timing for each is predicated on parent company strategy rather than the untapped consumer demand.
In MIDiA Research's 2019: The Direct to Consumer Big Bang Moment for Video (coming soon) we take a closer look at how the big three services launching in 2019 look to fare initially in the current US domestic streaming market before their staggered international rollout.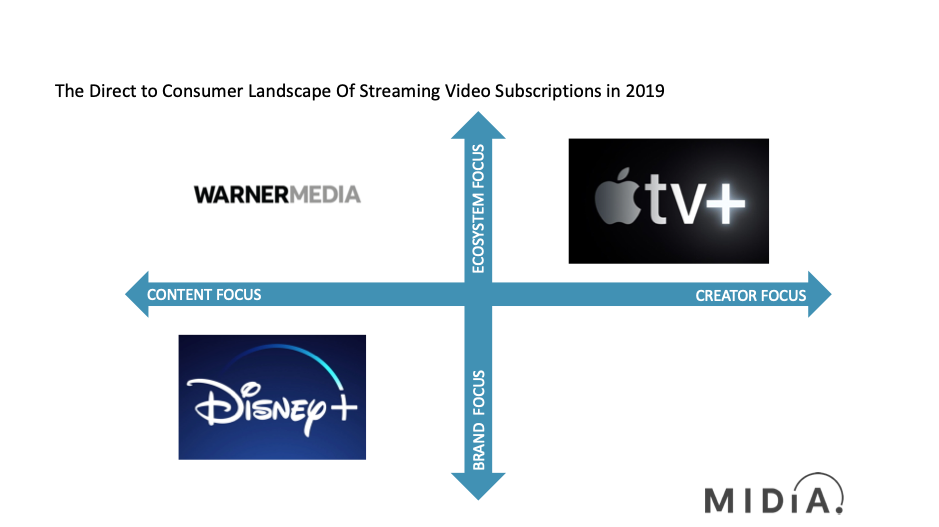 Three major new D2C entrants are set to reshape the US video market:
Disney – Launch Q4 2019: Disney's nascent streaming service Disney+ will be a key part of Disney's international brand equity play, and will come to define what D2C success means for the company. The report takes a close look at the current financial imperatives and the global strategic targets identified for D2C success for Disney over the next five years and identifies what success will look like.
Apple – Launch Q3 2019: Apple has made no secret of its desire to pivot into services, having peaked in smartphone shipments at the end of 2018. At a celebrity-studded "Showtime" event on March 25th. 2019 at it is Californian HQ, Apple made a big splash, bringing forward industry heavyweights such as Steven Spielberg and Oprah Winfrey to opine on the creative freedom being afforded to their role as show makers in an service that does not have to be intrinsically revenue positive. Apple will benefit from the network effect of combining content into a wider ecosystem engagement strategy in a way that Amazon currently benefits from. AppleTV+'s competitive success prospects from both an internal and an external perspective are closely evaluated in this report.
AT&T (Warner Media) Launch Q4 2019:With the leading US telco successfully completing its acquisition of the leading US TV and film business in 2018, both media and tech players in the streaming video landscape now have a formidable full-stack competitor on their hands. The rebranded Warner Media content and distribution portfolio offers ecosystem-wide integration opportunities for parent company AT&T from both customer acquisition and retention perspectives as well as a synergetic ad deployment aspect. For Warner Media, the key challenges facing its diversified media business as it rolls out its D2C offering in Q4 2019 will be the potential brand impact of creating non-aligned brands (HBO, Warner Bros, Turner Networks) and the potential brand equity dilution of having all the assets on the same service. This report evaluates the competitive go-to-market unique selling propositions of Warner Media in the current US video streaming consumer market of Q1 2019.
To find out more about how to become a MIDiA Research platform subscription client please contact Tommy@midiaresearch.com directly.
Trending