Netflix Acquires Millarworld – The Looming Content Wars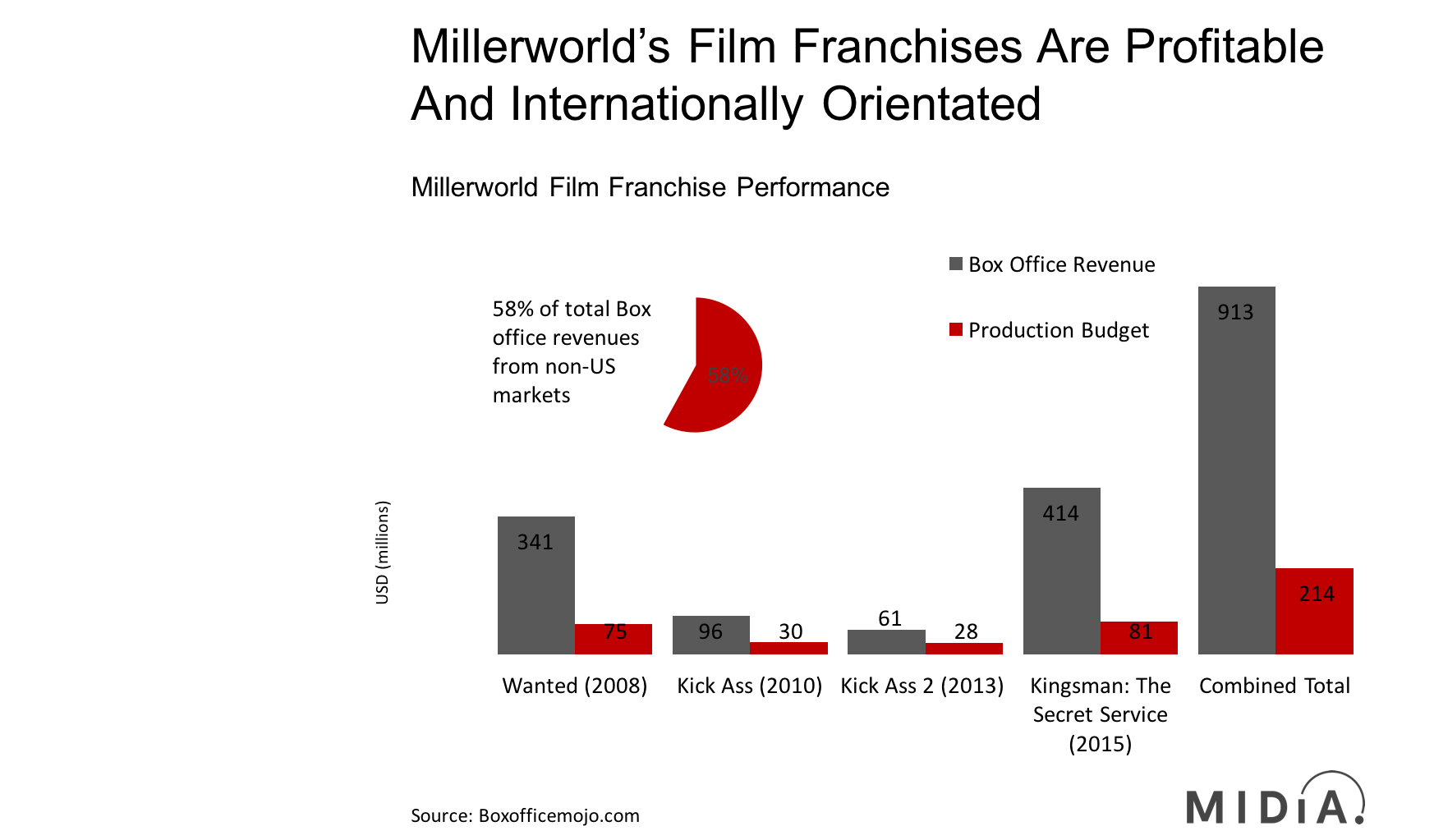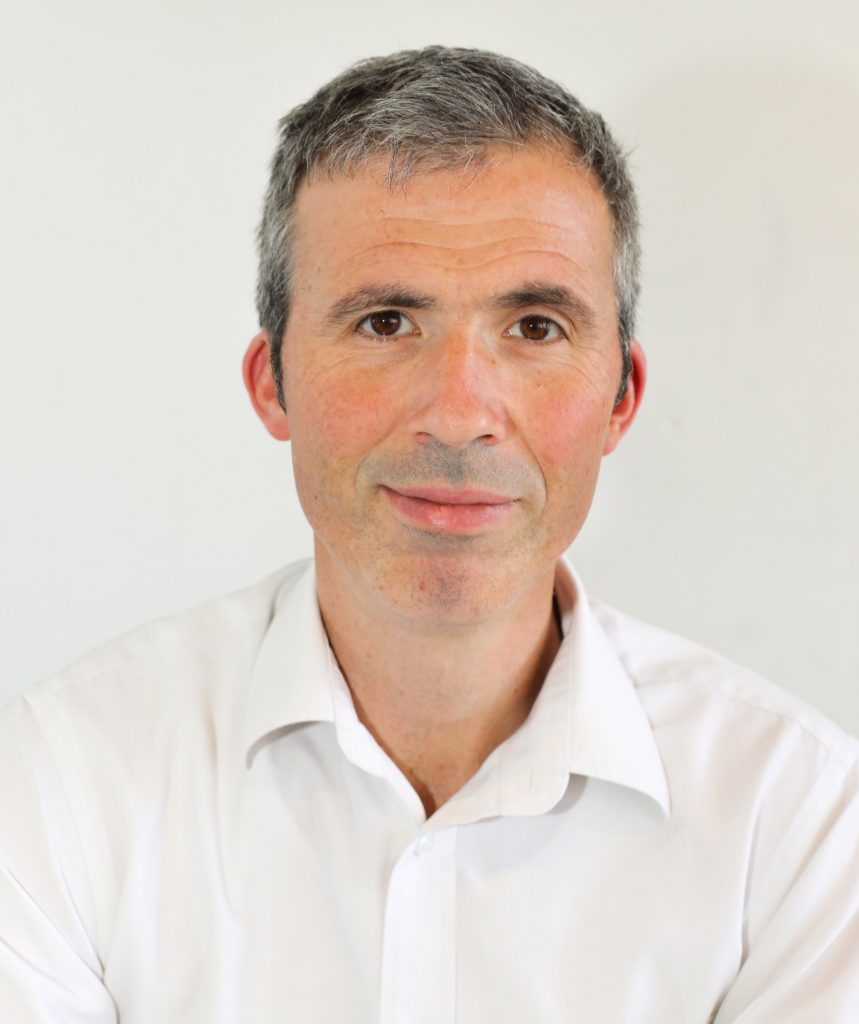 During the summer recess streaming video reached yet another significant milestone. For the first time, a Streaming Video On Demand (SVOD) service has bought a company for its original content creation capability. On August 7th, Netflix made its first ever acquisition,  purchasing Glasgow-based Millarworld for an undisclosed sum. Millarworld is the creative vehicle for Mark Millar, the writer behind Kick-Ass, Kingsman and Wanted. The acquisition of Millarworld by Netflix follows in the footsteps of Disney, which purchased Marvel in 2009, and the acquisition of DC Comics by Warner Bros in 1968. Fittingly, Mark Millar cut his creative teeth working on the Avengers and Logan franchises at Marvel, and the Superman franchise at DC Comics. In the 13 years of Millarworld's existence the company has produced character world franchises which have generated $913 million in box office revenue over the last nine years, on a combined production budget of $214 million. Of particular interest to Netflix is the international appeal of the Millarworld portfolio, as 58% of revenues were generated outside of the US in the last nine years.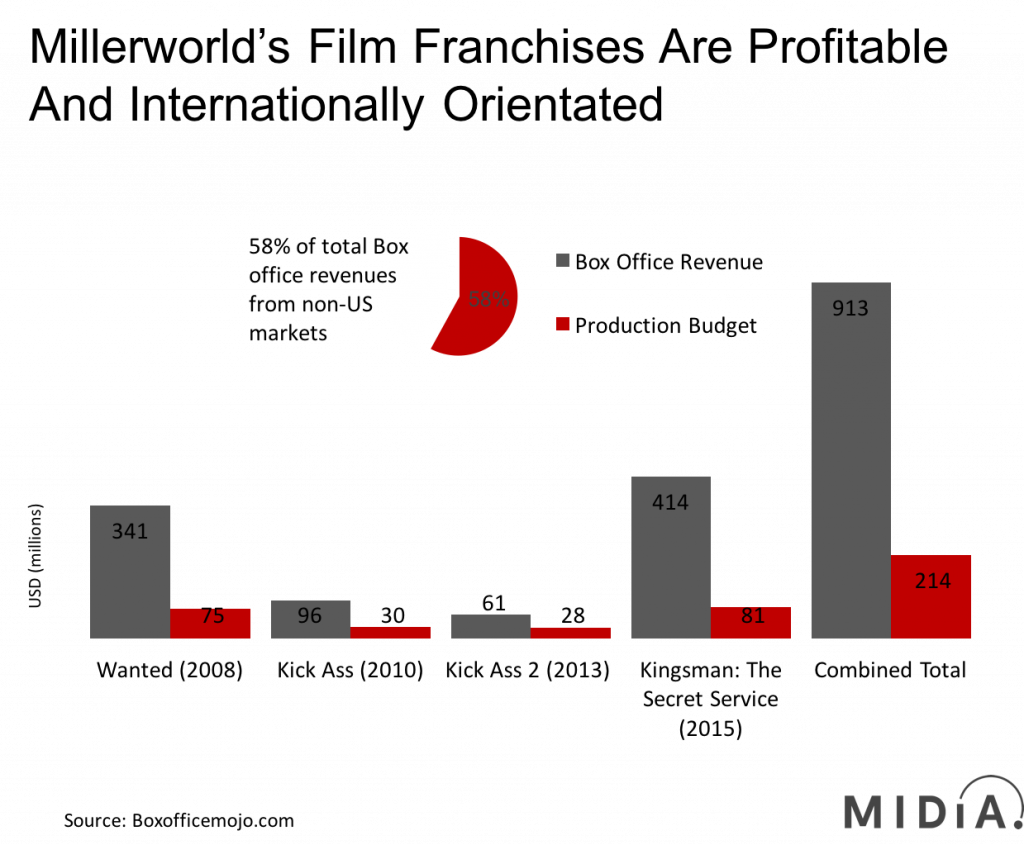 Millarworld is a proven international content profit generator
As both Disney and Warner Bros have demonstrated, Comic book franchises pay well, very well. In August 2009 Disney paid $4 billion for Marvel Entertainment, the parent company of Marvel comics and Marvel Studios. To date, the Marvel franchise has delivered $13.7 billion since the acquisition, on a combined budget of $3.3 billion. This four times return is particularly valuable for a global business such as Disney, as only one of the 16 film titles released between 2010-2017 generated the majority of its revenues in the domestic US market (Iron Man 2, 2010).
With half of Netflix's 104 million membership now based outside of its domestic US market and with domestic weekly consumer use now at 48% (source: MIDiA Research's June 2017 consumer survey data), Netflix can only continue to grow by expanding internationally, and it has to.
Debt, content budget's and the race to financial sustainability
In 2016 Netflix issued two corporate bonds at a combined valuation of $1.4 billion. Its 2017 content budget is $6.5 billion, of which only 20% is being spent on original content – equivalent to $1.3 billion, or effectively the same amount raised in its 2017 debt issuance. This compares to Amazon's $2.25 billion (50% of $4.5 billion) 2017 content budget which is being spent on original content. Netflix currently operates on 2.1% net margin which it has pledged to increase to 5% by year-end. Any slow-down in international growth, combined with an inability to reduce third-party content licensing overheads will have massive implications to Netflix's operational viability. Acquisitions of proven international content revenue generating assets such as Millarworld significantly help to improve Netflix's cost structure and continue to support its long-term viability through continued international growth.
The Millarworld acquisition is therefore key to Netflix's continued growth and its global positioning as a compelling consumer proposition.
Trending