How Fender Riffed on Trends to Drive Its Future Forward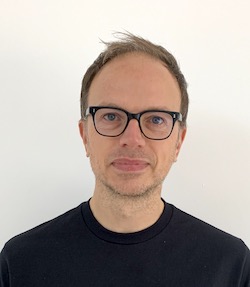 By now everyone connected with business, music or both, knows the cautionary tale of Gibson Guitars. Rescued from insolvency in 2018, Gibson had been taken to the brink by a series of calamitous decisions, from transforming into a music lifestyle business loosely modelled on 'what Nike is to sports', to the digital self-tuning 'robot' guitar. Terrible mistakes that occurred over a backdrop of generally uncertain times for the guitar, as rock music's place in the genre league table slid down below hip hop, urban and Latin.
As this played out over a decade (roughly between the 'robots' arrival on the market in 2008 and the Chapter 11 filing in late 2018), the story of Gibson's main rival, Fender, is somewhat less famous but wholly more successful – particularly since the arrival of CEO Andy Mooney in 2015. Fender paid attention to market trends and made a conscious effort under Mooney's direction to uncover deeper insights. Not only that, but it made the giant step to act upon those insights with speed and commitment.
Becoming future focused
Without repeating the details featured in business articles of the time (nor positioning this blog post as a Gibson vs. Fender analysis), it is important to recognise that Fender's ability to reposition itself to be future-focused is underpinned by three pillars built on consumer insights:
The female audience: women made up half of all Fender customers.

Digital: Fender launched its Play app to encourage product use and build a long-term customer relationship (and to stem an abandonment rate for first-time learners of up to 90% over one year).

E-commerce: Related to both of the above, Fender widened its product range, including its custom shop and merchandise, and boosted its online sales and CRM.
Knowing your audience
These pivots were not easy, and required fresh leadership and thinking (Fender hired ex-Warner Music digital executive Ethan Kaplan as its chief digital officer the same year as Mooney, and then a new CMO Evan Jones from the apparel industry) as well as serious investment during a less-than-boom time for guitars generally.
With Fender Play, for example, Fender had learned that new buyers would spend four times as much on music lessons as they do on equipment – and so effectively Fender moved not just into the digital subscription space, but the music education sector. This required investment in developers, publishing assets and tutors. More recently, the Fender Play Foundation is a further investment (partly funded through donations) to reach underprivileged players.
Recognising women play guitars
Beyond digital, Fender's focus on women provided another solid growth pillar for the company. Sometimes high-potential customers simply hide in plain sight, and the sheer prevalence of female players was probably masked by cultural factors that have since been partly corrected – such as the suppressed media and on-stage real estate given to women guitar players and music artists generally (still as issue recently called out in country music).
Rather than push the classic Stratocaster (with 25.5" neck), Fender has had more success marketing models with shorter 24" scales, such as the Pawn Shop series, that have better playability for women as well as younger players.
Fender's enlightenment has been complimented by (and perhaps helped to drive) a groundswell of women who play both professionally non-professionally, represented through specialist media such as She Shreds Magazine (sponsored by Fender, among others).
Fender has given women plenty of airspace in its brand real estate – website, YouTube channel, social profiles and in its (high-standard) CRM content. These properties all have bright, colourful and clear design tones (whereas Gibson has kept a rather 'American gothic' style).
Where to go from here?
By basing its growth strategy on solid foundations, Fender is now better positioned to expand digitally beyond software apps and into technology-led products. It has moved ahead of its competitors in terms of the female audience as well as new learners and a younger demographic. These advantages have become more baked into Fenders culture.
There is more white space available in the sector for Fender, Gibson, and other guitar makers, including those more focused on high-tech gear. For example, the trend for the guitar deployed to embellish sound and provide organic texture is heavily on the rise in hip hop, pop and electronic genres. Meanwhile, high profile less conventional players (St Vincent, Little Simz, Britanny Howard – who plays a mean Gibson SG) are positioning the guitar more front and centre, alongside a new crop of virtuoso players (Molly Tuttle, Orianthi, Tash Sultana). New tech products such as the Kickstarter-funded GTar are raising new possibilities to increase learning speeds, as are new teaching methods (Fender Play has recently been pushing bite-size learning sessions called Streaks).
And, when it comes to music consumers' genre preferences - rock is back – simply because it never went away. Metal and indie are the 7th and 8th most listened to genres, but classic rock retains massive pull and is second only to pop in the overall genre rankings. While music media and streaming platforms have pushed other genres to the fore, the 'rock' business may soon see its own boom returning, and the live boom for guitar-based music shows no sign of abating for the time being. With these new trends putting the guitar back into the consciousness of music fans, growth opportunities will continue to emerge from cultural insights and very modern cultural icons.
With Fender's old rival (and historically much larger competitor) Gibson back on the stage (the company hired ex-Levi's president James Curleigh one year ago) the opportunities seem to be opening up again for what might have been seen as a rather unfashionable sector of the wider music industry.
The glass half-full take: How a recession could impact Fender's strategy
The shift into subscriptions through Fender Play holds considerable risks for the company. Not only is the online music education category already competitive, it is a high-maintenance niche, unlikely to be profitable unless/until it can be integrated fully with Fender's physical product portfolio. For example, a dream scenario would be for a broad base of loyal customers on annual plans, who own more than one instrument and regularly replace or upgrade. However, a global recession stymies this dream scenario. Existing customers would be more likely to make do than continue to expand their product range or upgrade.
On the other hand, when recession hits, people spend more time at home, and playing music may well increase on their agenda as they stay in more. Fender Play is a good value proposition when compared with physical music lessons, so it may be that customers would choose to switch from face-to-face lessons to Fender Play. But would they choose to keep Fender Play over Netflix, Spotify, Apple Music and Amazon Prime? And, there is always YouTube.
This very much depends on how customers decide to weigh-up the proposition. MIDiA data (Q2 2019) suggests that in the US, one in five adults already have more than three digital subscriptions. As consumers respond to the threat of recession by tightening their belts, non-essential subscription services will be among some of the early tick list items to sacrifice for making household and individual ends meet.
Fender's pricing strategy may hold up well, however. It has struck a balance between protecting its brand and remaining aspirational while being inclusive for many more customers at varying experience levels. Fender should however be prepared to rationalise its product range, particularly at the higher end and for low-selling customised products.
Keith Jopling is MIDiA's Consulting Director
Trending