VR Vendor Landscape
Virtual Reality's Path to Mainstream Entertainment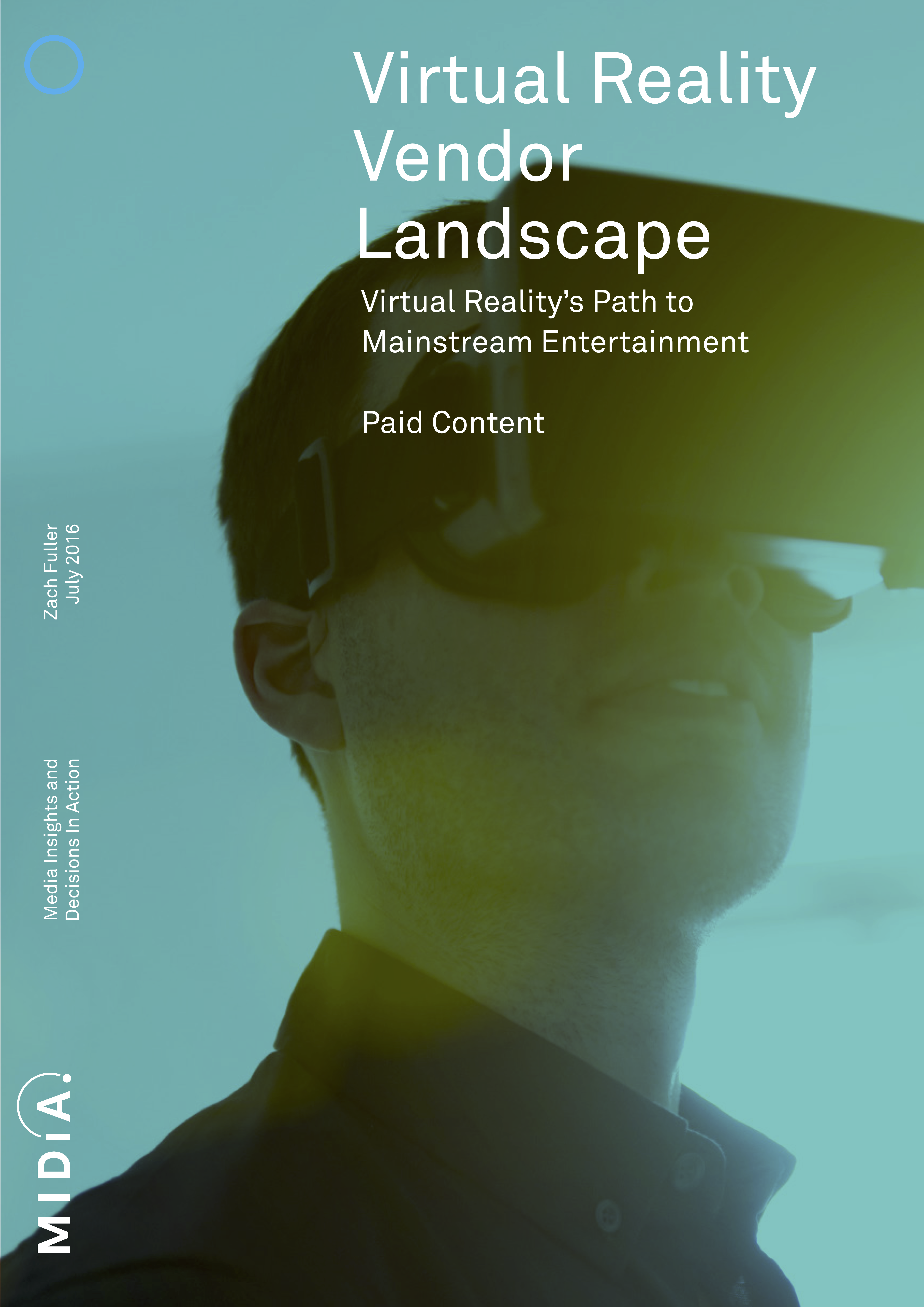 Already a client? Log in to read this report. Become a client or purchase this report.
The 20,000 Foot View:

VR's renaissance has an edge on other technologies: romance. Experiences in virtual reality are being evangelised less as entertainment than as a new era of humanity, giving users previously inconceivable levels of exploration in a safe and inconsequential environment. However, this celebratory narrative deserves some context: 2015 saw the entire global VR market generate million, far removed from Facebook's billion acquisition of Oculus VR in 2014. Although tech hype cycles are nothing new, with investment and development still so heavily skewed towards the hardware and limited on the content side, there are several flaws in VR's route to market, not least an overestimation of consumer readiness.

Key Findings:
Investment is heavily skewed to hardware, with

billion invested in devices compared to

million in VR content

that is spent on content is spread across several industries including gaming, sports, drama and even space exploration

tech companies are pushing products to market before content is ready

the niche audience prevents heavy investment in high-quality VR content  

price points and user issues, such as large room space requirements, will hinder VR adoption

rise of adblocking and experiential marketing is pushing VR towards becoming an advertising medium before it has had a chance to mature
Companies Mentioned: AltspaceVR, Amazon, Apple, Baobab Studios, Facebook, Felix & Paul Studios, Google, HTC, Jaunt, Lucid Sight, Next VR, Nokia, Oculus, Ogilvy and Mather, RELOAD STUDIOS, Samsung, Sony, Space VR, Take-Two Interactive, Valve, The Virtual Reality Company, Visionary VR, Walt Disney, Wevr, Within