Connected Home Audio Forecasts, 2015 to 2020
The Reinvention Of Hi-Fi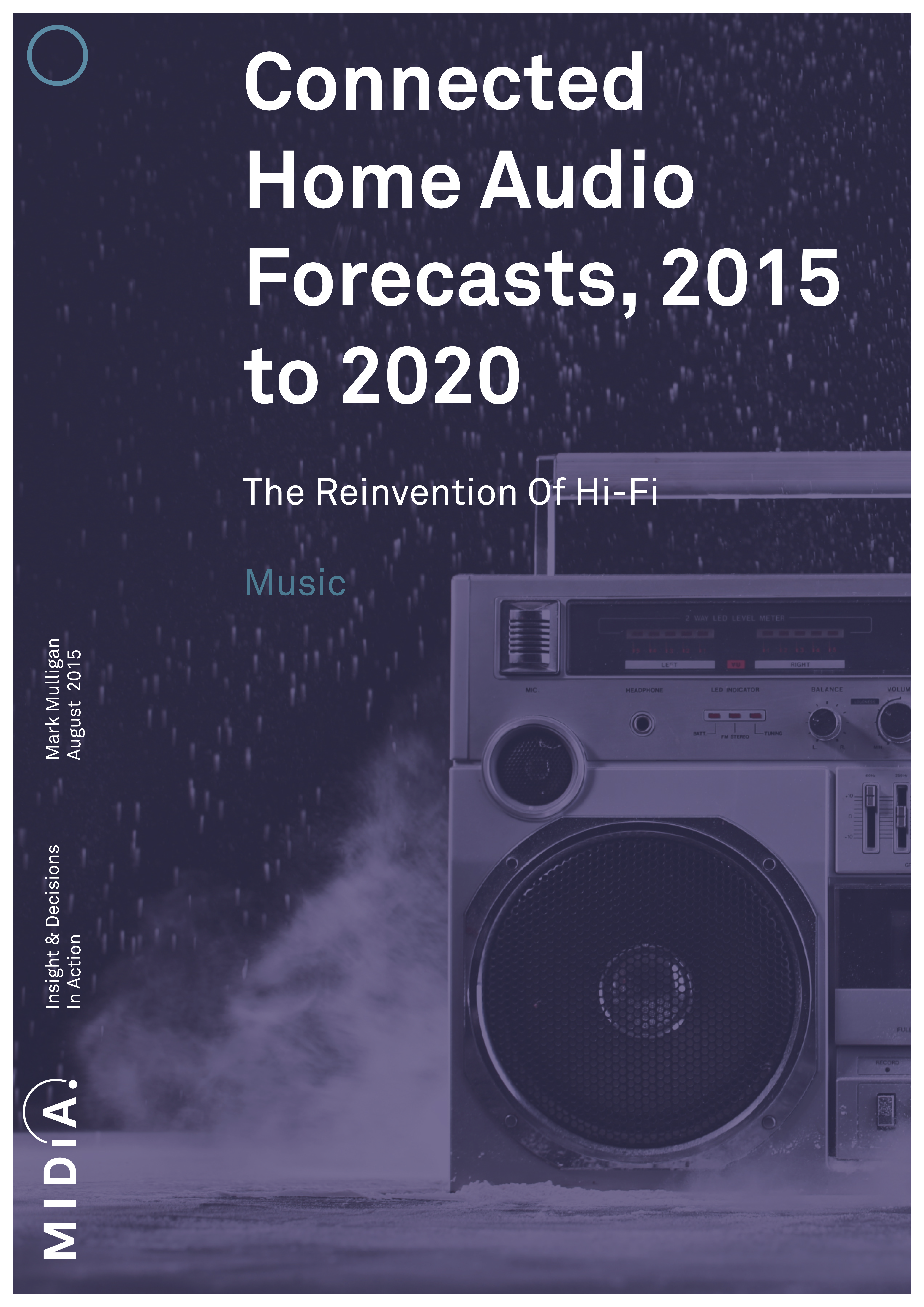 Already a client? Log in to read this report. Become a client or purchase this report.
The 20,000 Foot View

While the home hi-fi market was fading into irrelevance Sonos quietly set about reimagining the whole concept of in-home audio.  Now connected home audio is coming of age, with Sonos the dominant player in the multi-room audio segment.  Consequently incumbents of all shapes and sizes are rising themselves from their slumbers and entering the market in force.  Over the coming years the connected home audio market will grow strongly across all key product categories with streaming music acting as its catalyst.
Key Findings

The majority of connected home audio consumers are young and male

are male,

are under

of connected home audio consumers are early adopter and

are technology influencers while

are music streamers

The connected home audio market comprises three main segments – low end wireless speakers, other wireless speakers, multi-room audio 

The average unit price of connected home audio is

with average category and brand price ranging from

to

has the highest average price

Sonos is second with

has the largest share of connected audio households

while Sonos is second with

number of new entrants such as FON's Gramafon, Amazon's Echo and Devialet's Phantom will contribute to an increasingly competitive marketplace in the coming years

Increased competition will bring greater fragmentation, aided by a range of competing standards and protocols including Spotify Connect, Google Cast, Apple Airplay and Qualcomm AllPlay

There were

million connected audio households in 2014, representing

of all households globally

This will rise to

million and

penetration in 2020, with the rate of growth accelerating each year

Music subscriptions, youth, low end wireless speakers and emerging markets will all drive growth

The US is the leading connected home audio market with

million households in 2014 and will remain the leader with

million in 2020

Asia Pacific will be the largest region in 2020 with

million households

Companies mentioned in this report: Sonos, Bose, JBL, Harman Kardon, Beats, Sony, Philips, Panasonic, Denon, FON, LG, Amazon, Qualcomm, Apple, Google, Bang & Olufsen, Devialey, Samsung, Ministry Of Sound, Naim Audio, Nad Electronics, Spotify, Deezer, Rhapsody, Qobuz, Pono, TuneIn, SoundCloud, Pandora, Rdio