Q2 2020 TV Show Demand
Latin America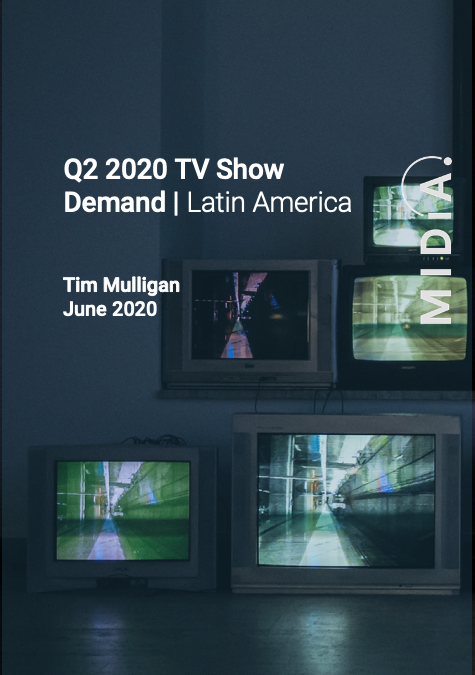 Our clients have full access to all of our reports. Clients can log in to read this report. Click here to become a client or, you can purchase this individual report.
This slide deck highlights consumer demand indicators for TV shows, with details for titles and  genres for Wikipedia page views across seven Latin America countries for June 2020. Wikipedia page views are strong indicators of incipient viewing as unlike a Google search, a viewer has made an active decision to find out more about a show.
The data is pulled from MIDiA Index and covers Argentina, Brazil, Chile, Colombia, Mexico, Uruguay, Venezuela.