Mobile Messaging Platforms
How Facebook's Hedge Strategy Is Changing The Face Of Messaging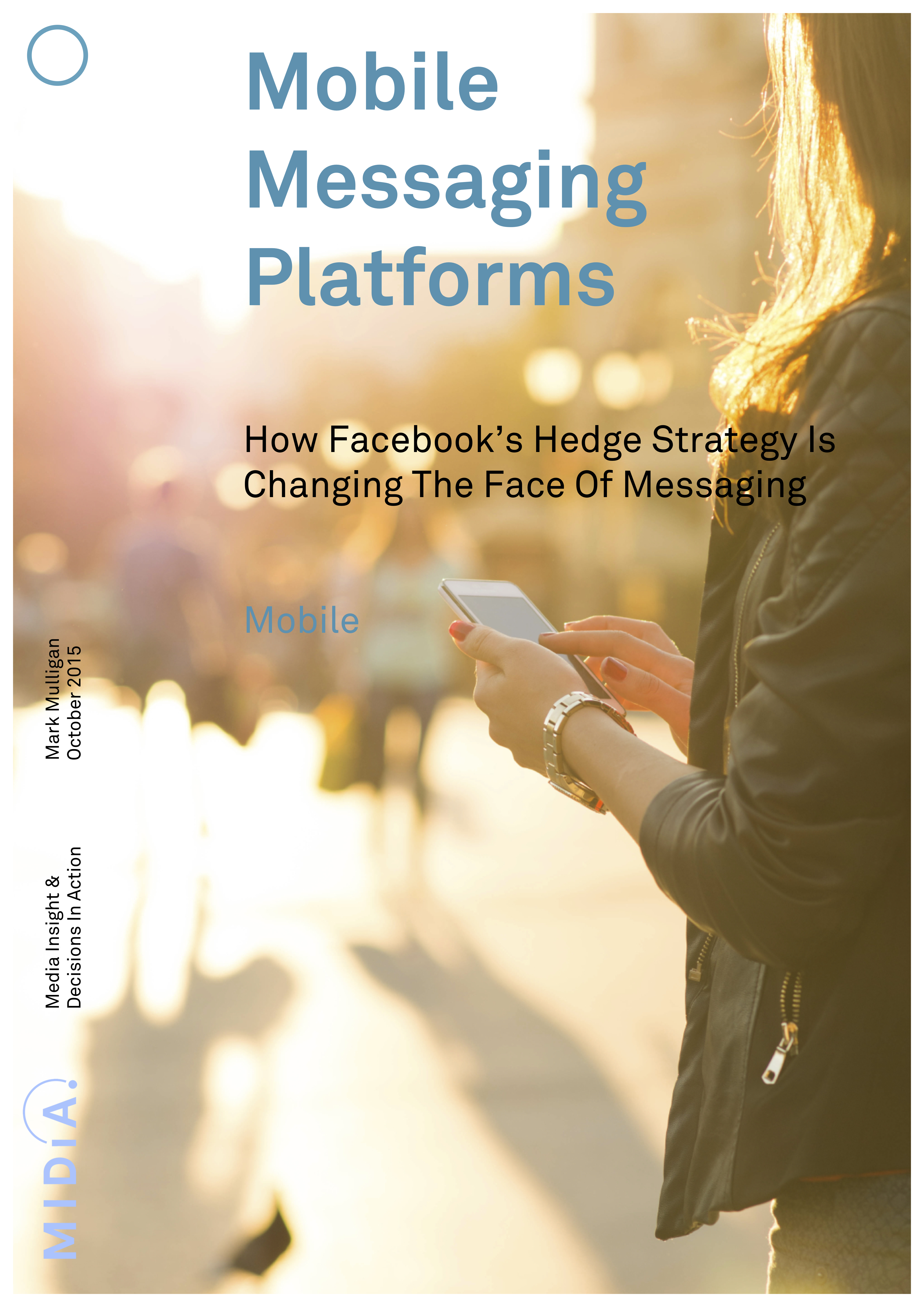 Our clients have full access to all of our reports. Clients can log in to read this report. Click here to become a client or, you can purchase this individual report.
The 20,000 Foot View
In just a few short years mobile messaging apps have become home to the largest group of digital audiences on the planet, with billion cumulative monthly active users.  Following websites and social networks, messaging platforms are emerging as the third phase of how audiences congregate digitally.  Facebook is particularly threatened by this potential disruption.  But rather than stick its head in the sand Facebook embraced the disruption to the extent that it is now the single most important player in the mobile messaging landscape.
Key Findings
Messaging platforms are the third phase in the evolution of digital audiences, following websites and social networks
The cumulative global messaging platform audience is

billion 
Facebook's three messaging apps (Facebook Messenger, WhatsApp and Instagram) account for

of the global messaging audience 
Asian origin messenger apps account for

of the global total while US origin apps account for

The majority of messaging platform growth has occurred since 2013 with an acceleration since mid 2014
Instagram has grown steadily since 2014 capturing the zeitgeist of consumer photography as a continual life narrative
Facebook Messenger accelerated strongly from May 2014, adding

of its total installed base but growth is slowing
WhatsApp added

million over the same period but this represented just

of its total and there is no sign of a slowdown
Korean KakaoTalk has the highest number of average messages per day per user

followed by Japanese LINE with

Facebook Messenger has just
Companies and services mentioned in this report: AOL, Buzz Feed, CNN, Facebook, Facebook, MSN, Messenger, Friendster, GeoCities, Instagram, Kik, KakaoTalk, LINE, MTV, MySpace, QQ, Skype, Snapchat, Tencent, Twitter, Yahoo, Vox, WeChat, WhatsApp