Gamer consumer deep dive Q3 2021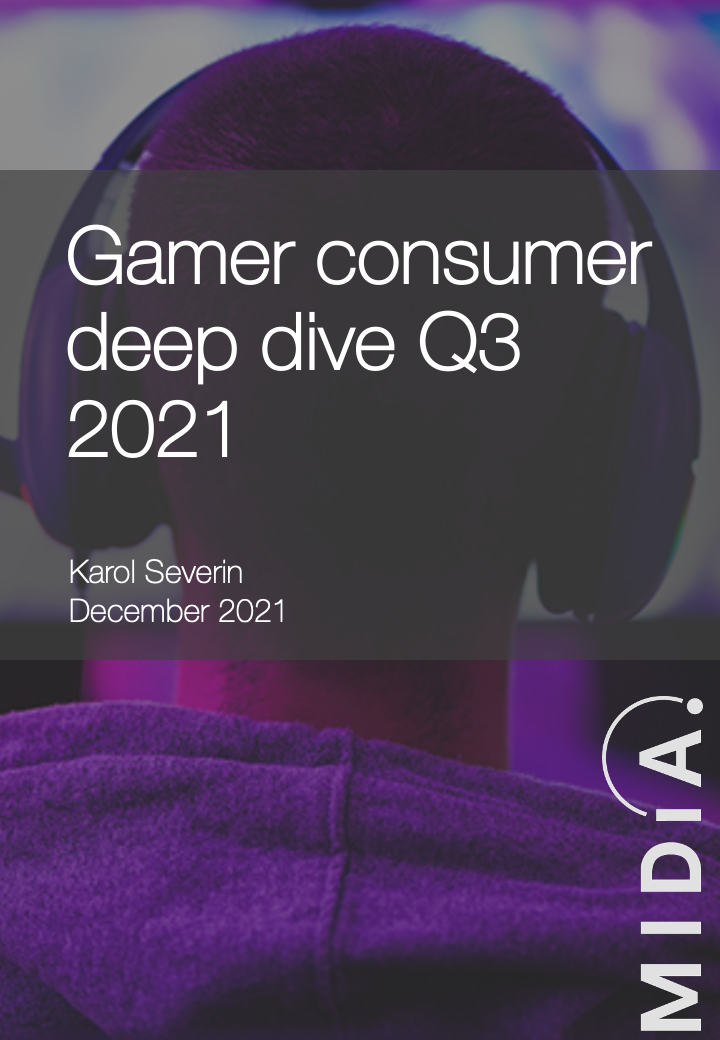 Already a client? Log in to read this report. Become a client or purchase this report.
About this report:
This report presents a deep dive into gamers across five areas:
Gamer segments
Console owners
Services and apps
Games behaviours
Entertainment behaviours
Including more than fifty slides of data and analysis, as well as detailed Excel files, the topics covered include: mobile gamers, console gamers, computer gamers, Xbox, PlayStation, Nintendo, Discord, YouTube, Twitch, Stadia, Arcade, games videos, gamer overlaps, gamer demographics, games genres, games titles, in-games spending, NFTs, cross-entertainment behaviours, and much more.