Take Five (the big five stories and data you need to know) September 27th 2019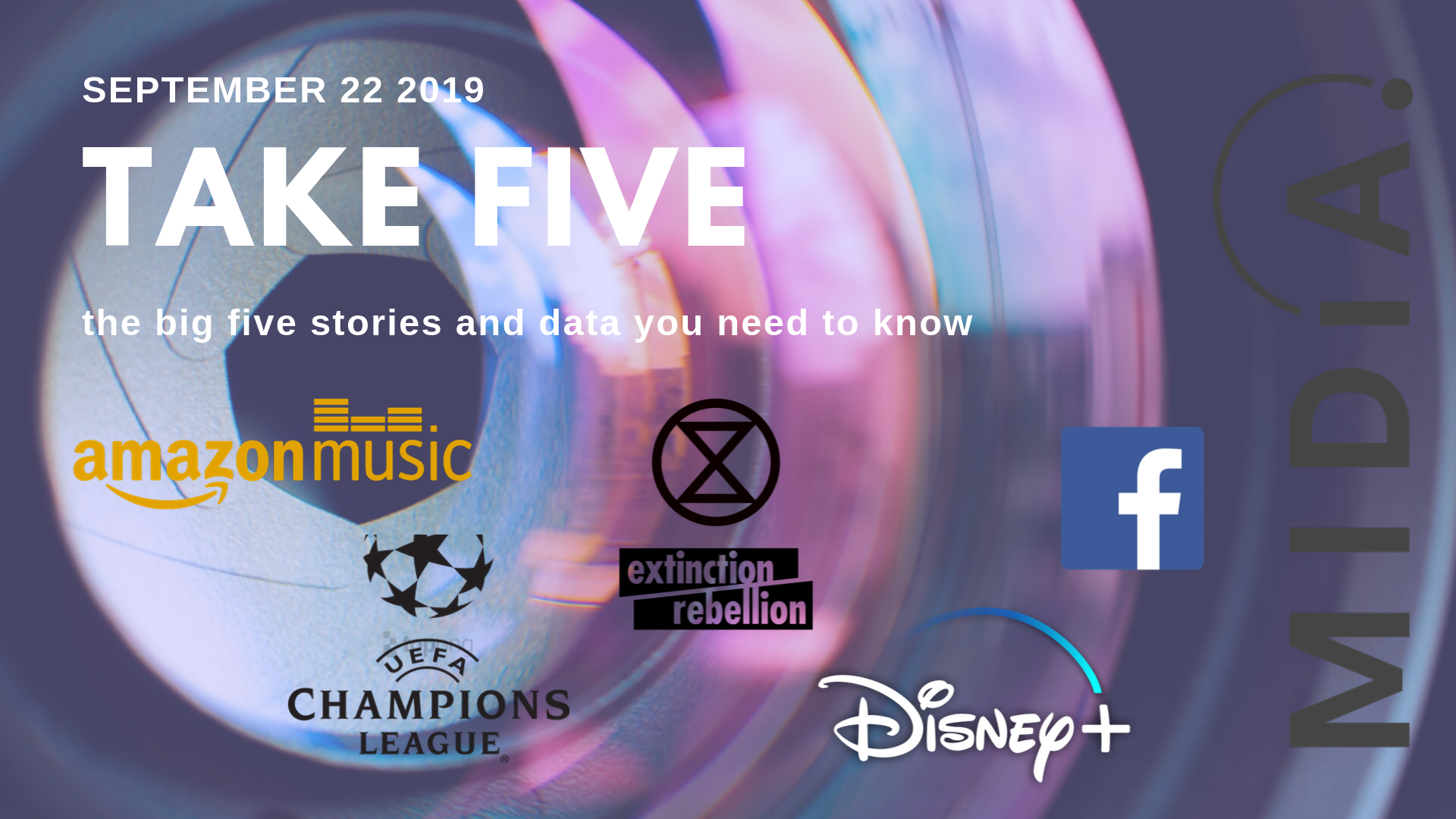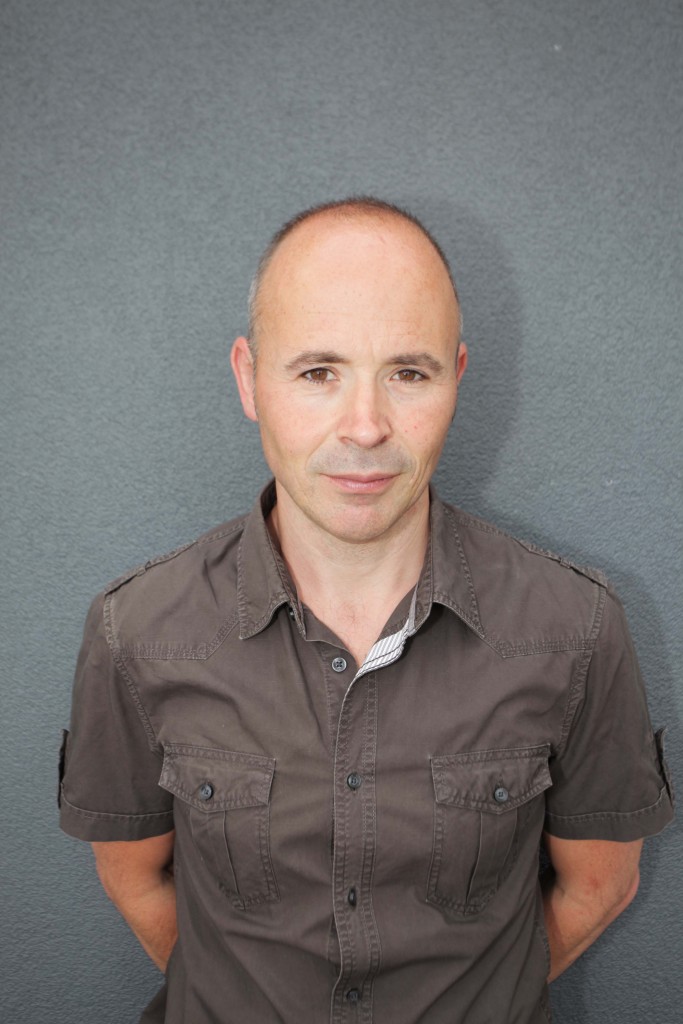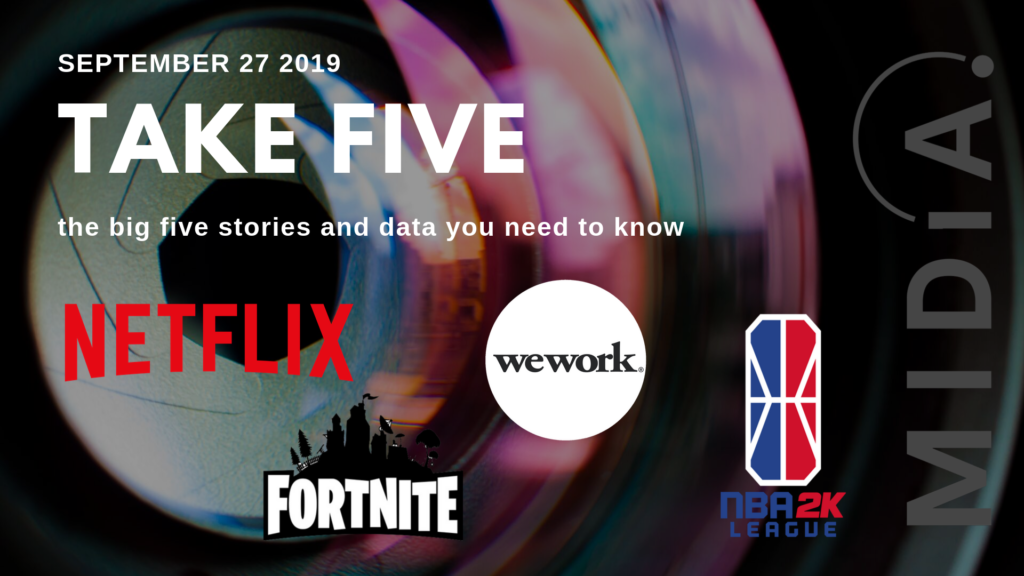 Music licensing hubs: Monokromelaunched its Rights Hub, contractual rights and file management platform for rightsholders, while Soundfeed put its label sub-licensing platform into open beta.Fragmented fandom sees streams more widely shared among middle class artists which means more small rightsholders in need of services.
Fortnite - you bot!: Fortniteis adding computer controlledplayers. The stated rationale is to ensure newer gamers are matched against similar skill opponents. This suggests there aren't enough new gamers to create enough even matches. Mega-hit free-to-play games franchises burn bright and fast (Angry Birds, Candy Crush, Clash of Clans) but when their time is up, it is up.
We(don't)Work:Troubled WeWork has parted company with CEO Andy Neumann.The tech-wash veneer has worn off WeWork and investors are seeing it for what it is: an office rental business with huge costs that doesn't own its buildings.
Netflix, burst balloon: Momentum is everything with tech stocks. Investors want to see perpetual growth and market transformations. Netflix excelled at delivering both, until now. Poor Q2 results, loosing shows and impending competition from Disney, Warner and Apple have wiped off all Netflix's 2019 peak stock price gain.
NBA, go East: eSports is becoming a great export vehicle for sports leagues. NBA's eSports league NBA 2k features teams each affiliated to NBA clubs. But now it has just announced a Shanghai addition for 2020. The eSports vs traditional sports dichotomy is false. Instead their futures will be intertwined.
Trending