Video consumer snapshot Q4 2020
US, Canada, Australia, UK, Germany, France, Sweden, South Korea, Brazil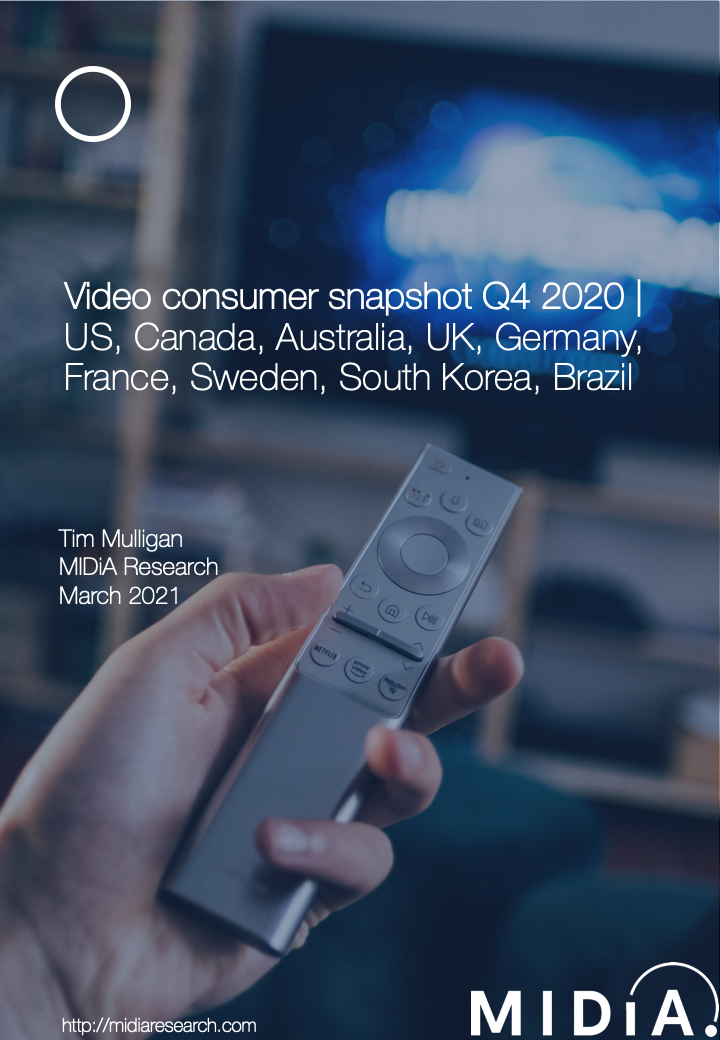 Already a client? Log in to read this report. Become a client or purchase this report.
This slide deck presents consumer demand for video subscription services and streaming consumption, with detail for streaming services and video consumption preferences.
The data is pulled from MIDiA's

2020 Consumer Survey fielded in the US, UK, Australia, Canada, Germany, France, Sweden, South Korea, and Brazil.
The total sample size of nationally representative age

online respondents was

and the survey was fielded in December 2020.