Video consumer snapshot Q1 2021
US, Canada, Australia, UK, Germany, France, Sweden, South Korea, Brazil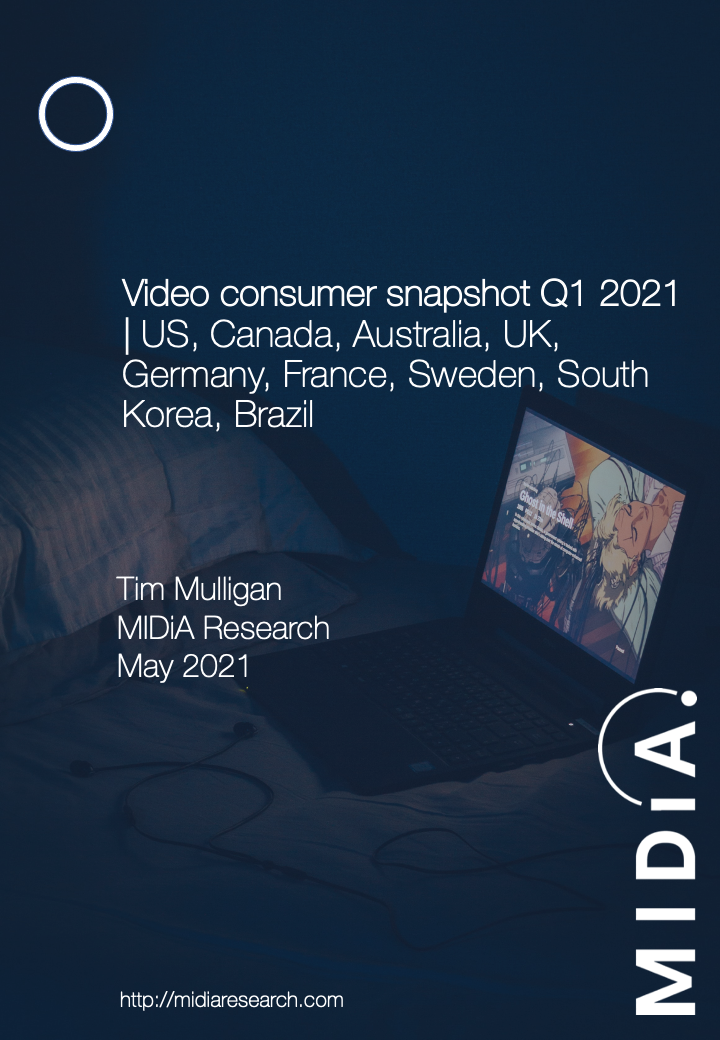 Our clients have full access to all of our reports. Clients can log in to read this report. Click here to become a client or, you can purchase this individual report.
This slide deck presents consumer demand for video subscription services and streaming consumption, with detail for streaming services and video consumption preferences.
The data is pulled from MIDiA's 2021 Consumer Survey fielded in the US, UK, Australia, Canada, Germany, France, Sweden, South Korea, and Brazil.
The total sample size of nationally representative, age online respondents was and the survey was fielded in March 2021.