US and UK Sports Fans
Reaching Digital Natives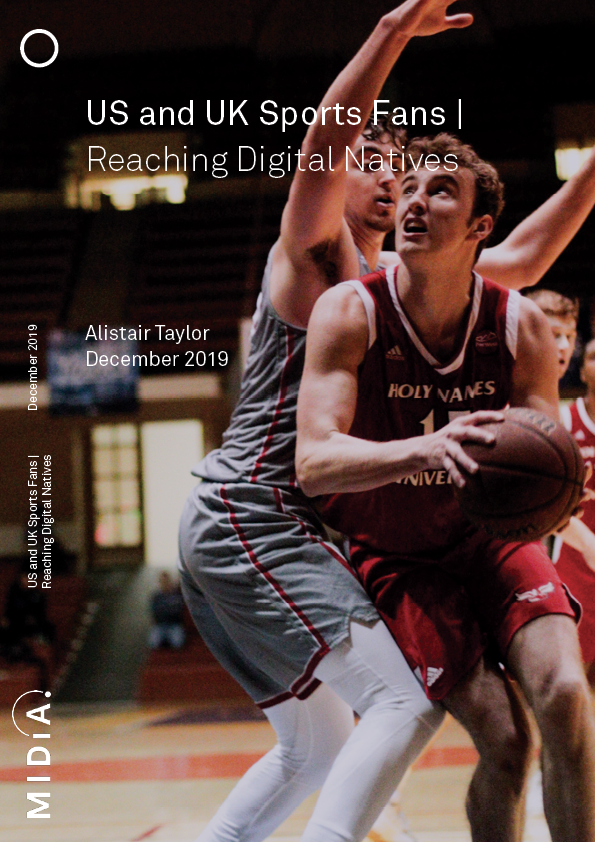 Our clients have full access to all of our reports. Clients can log in to read this report. Click here to become a client or, you can purchase this individual report.
The 20,000 Foot View:  Sports as a product is feeling the squeeze of the peak attention economy. Sports fans in the traditional sense are ageing, and appealing to a younger digitally-native audience is a fundamental issue that rights holders can no longer ignore. Sports rights holders have realised the importance of their virtual (gaming) counterparts, acknowledging that they are taking much of the attention of a large proportion of their fanbases, but also nurturing expected future fans who do not interact with the real-life version of sports. Key to this dynamic is the current spread of distribution deals—which makes viewing fragmented and expensive for fans, due to rights holders' legacy approach to award rights to the highest bidder regardless of reach. Sports are rapidly losing future fans to e-sports and gaming in general – now is the time for traditional sports to fight back.
Key Insights
US sports franchises lead the way in addressing reach over revenue, with the NFL acknowledging in September 2018 that models should target reach over revenue in this digitally-transformed landscape. Opening up rights distribution to social and digital platforms domestically is fundamental in targeting younger audiences, who do not engage with pay-TV offerings – something UK rights holders will need to adhere to going forward.
UK
UK sports fans are ageing: only

of viewers of the English Premier League (EPL) are aged

while

are over

Just

of

year olds watch live sports on TV
Games franchises do not always drive engagement: FIFA players are less likely than overall consumers to watch live sports on TV by

percentage points
Sports games may drive streaming:

of FIFA players are Amazon Prime Video weekly average users (WAUs), compared to

of EPL viewers 
Soccer fans are relatively young: the EPL has a younger average audience compared to tennis and rugby viewers in

2019, at

years old relative to

and

Digital footprint aids in addressing digital natives: wrestling has an average audience of

years old, down largely to digital pioneer WWE
US
Football and baseball fans are maturing: only

of American football and

of baseball viewers are aged

while

and

respectively are over

Just

of

year olds watch live sports on TV
Basketball has the digital natives' attention:

of basketball viewers are aged

with

over

illustrating the benefits of basketball's diverse distribution partnership strategy
Gaming helps drive engagement: Madden NFL and NBA

players are

and five percentage points more likely than overall consumers to watch live sports on TV
Basketball fans more evenly split across age demographic: basketball has the youngest average audience in the US in

2019 at

years old, compared with

for both American football and baseball, and

for ice hockey
Companies and brands mentioned in this report: ABC, Amazon, Amazon Prime Video, Coupe de la Ligue, DAZN, Disney, Disney+, English Premier League, ESPN, ESPN+, FIFA, FIFA, Hulu, La Liga, Madden NFL, Major League Baseball, National Basketball Association, National Football League, National Hockey League, NBA NBA League, Pro Evolution Soccer, Take Two Interactive, Tencent, Thursday Night Football, TNT, Twitch, WWE, YouTube