The Classical Music Market
Streaming's Next Genre?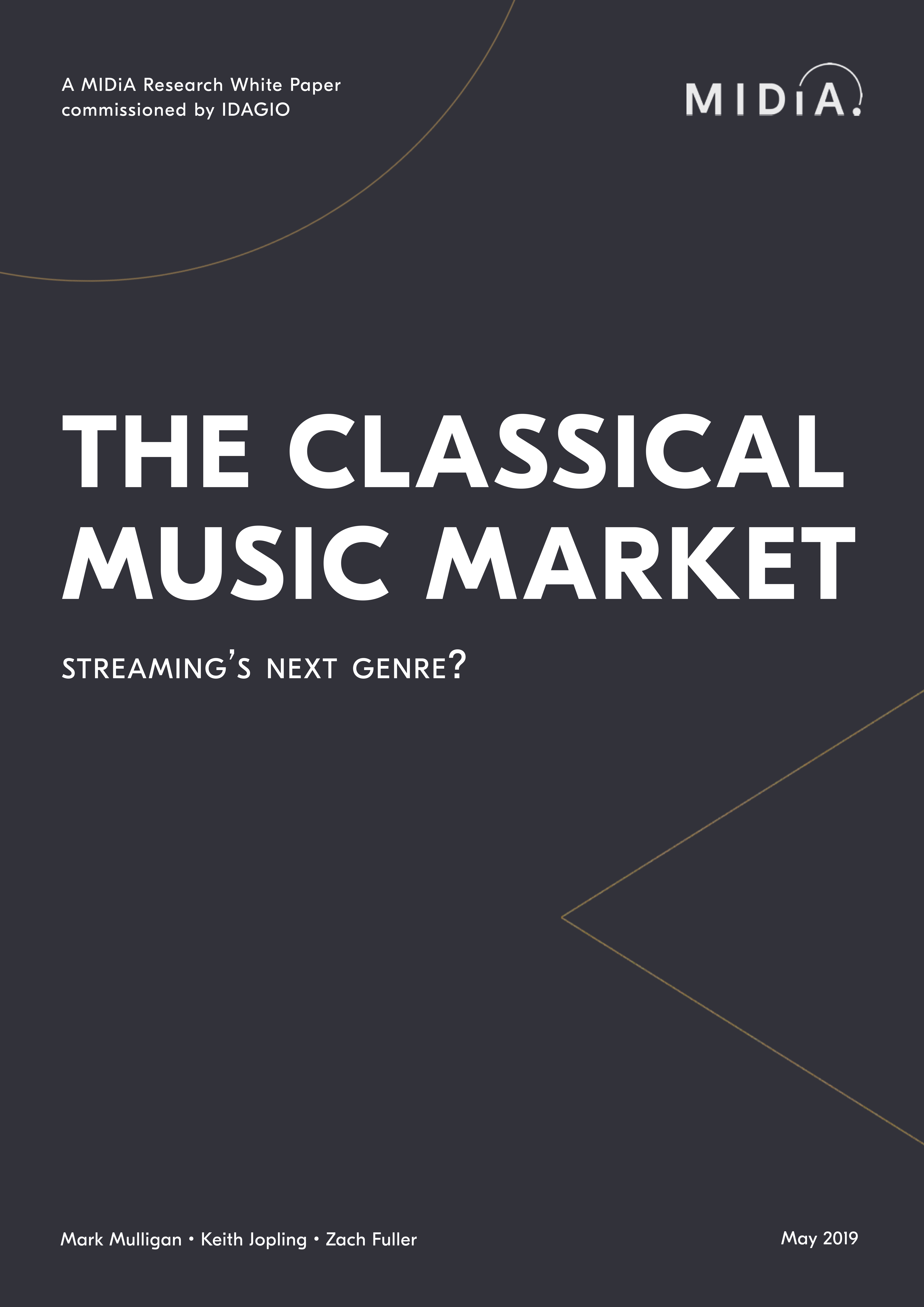 About this research
This study was put together by MIDiA research from an online consumer survey of adult music consumers across eight markets: the USA, UK, Germany, Austria, Denmark, Sweden, Mexico and South Korea. Additionally, MIDiA's 2018 market models were used to calculate market values and trends for the classical genre. This work was sponsored by IDAGIO, the leading dedicated classical music subscription service now available in markets around the world.