Social platform user snapshot Q3 2022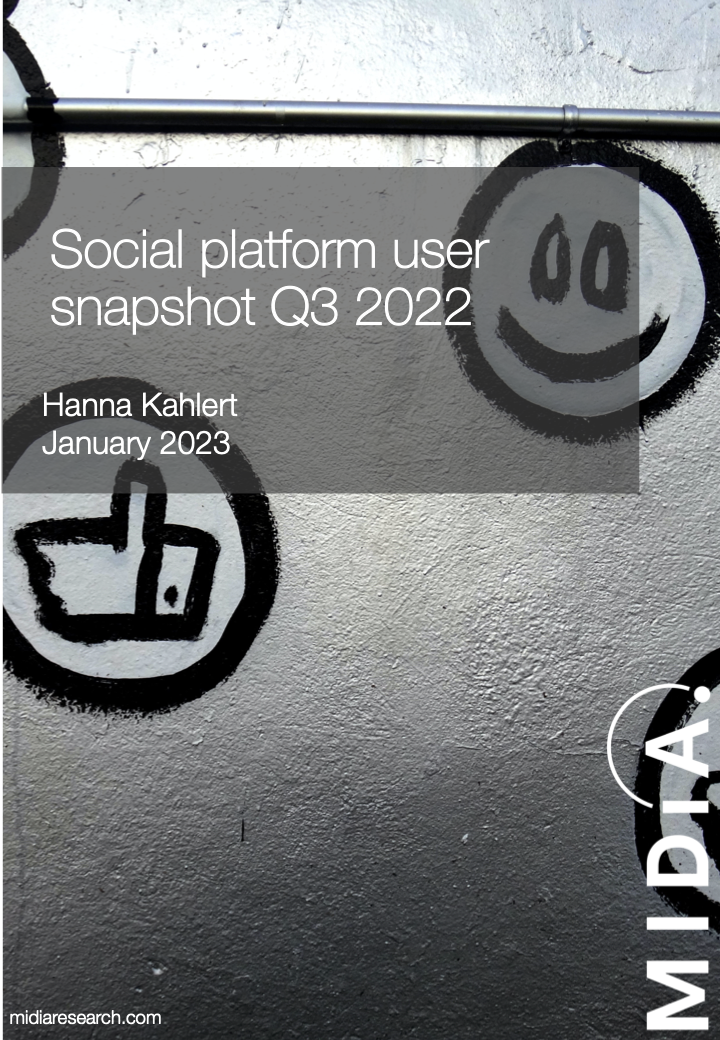 Our clients have full access to all of our reports. Clients can log in to read this report. Click here to become a client or, you can purchase this individual report.
This slide deck presents a snapshot of different social platform users, including age breakdowns, time spent on social overall, time spent creating content, and ad tolerance. It covers Facebook, YouTube, Twitter, WhatsApp, Pinterest, Instagram, Snapchat, Discord, and TikTok. 
The data is pulled from MIDiA's 2022 Consumer Survey fielded in US, UK, Australia, and Canada.
The total sample size of nationally representative online respondents was and the survey was fielded in September 2022.