Mobile Market Country Profile: France
A Maturing App Market On The Brink Of MNO Consolidation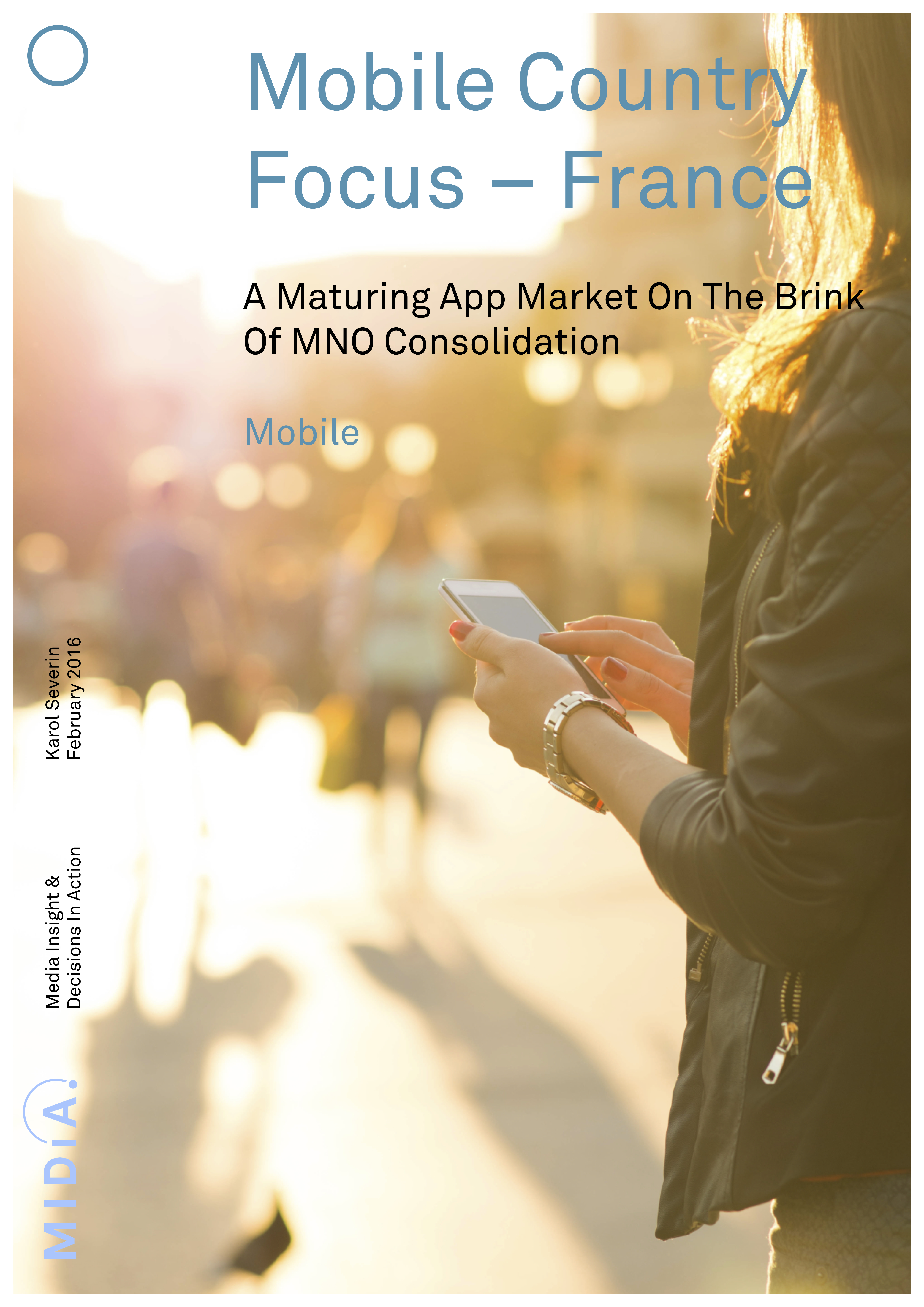 Our clients have full access to all of our reports. Clients can log in to read this report. Click here to become a client or, you can purchase this individual report.
The 20,000 Foot View
France is one of the leading European app markets. Like other key markets in the region, the French app market is already maturing with annual revenue and app buyer growth set to slow to single digits by 2020. With this shift in market dynamics, average revenue per user (ARPU) will gain importance. Though Mobile Network Operators (MNOs) traditionally do not actively participate in shaping the app market, there are two potential ways for them to do so. These are connected to the potential consolidation of the French MNO market as well as the rising threat of network level ad-blocking in Europe.
Key Findings
France is the

largest app market in Europe with

million revenue in 2014

of French smartphone users are app users 
French annual app revenue growth will slow from

in 2014 to

in 2020
French app buyers have a shorter tail of low spenders compared to the UK
Though French app buyers have a higher percentage of high spenders, their average spend is lower than in UK
App buying will remain a niche activity in France with only

of app users spending on or in apps by 2020
Despite typically having the lowest disposable income,

years olds are the largest age segment of French app buyers with

 

of French app buyers spend between

and

per month on apps
Nearly half of French app buyers are over

years old
French MNOs are seeking market consolidation and the resulting implications will affect consumers' app budgets
Companies mentioned in this report: Bouygues Telecom, Digicel, Free Mobile, Orange, SFR, Shine