MIDiA Research Music Market Metrics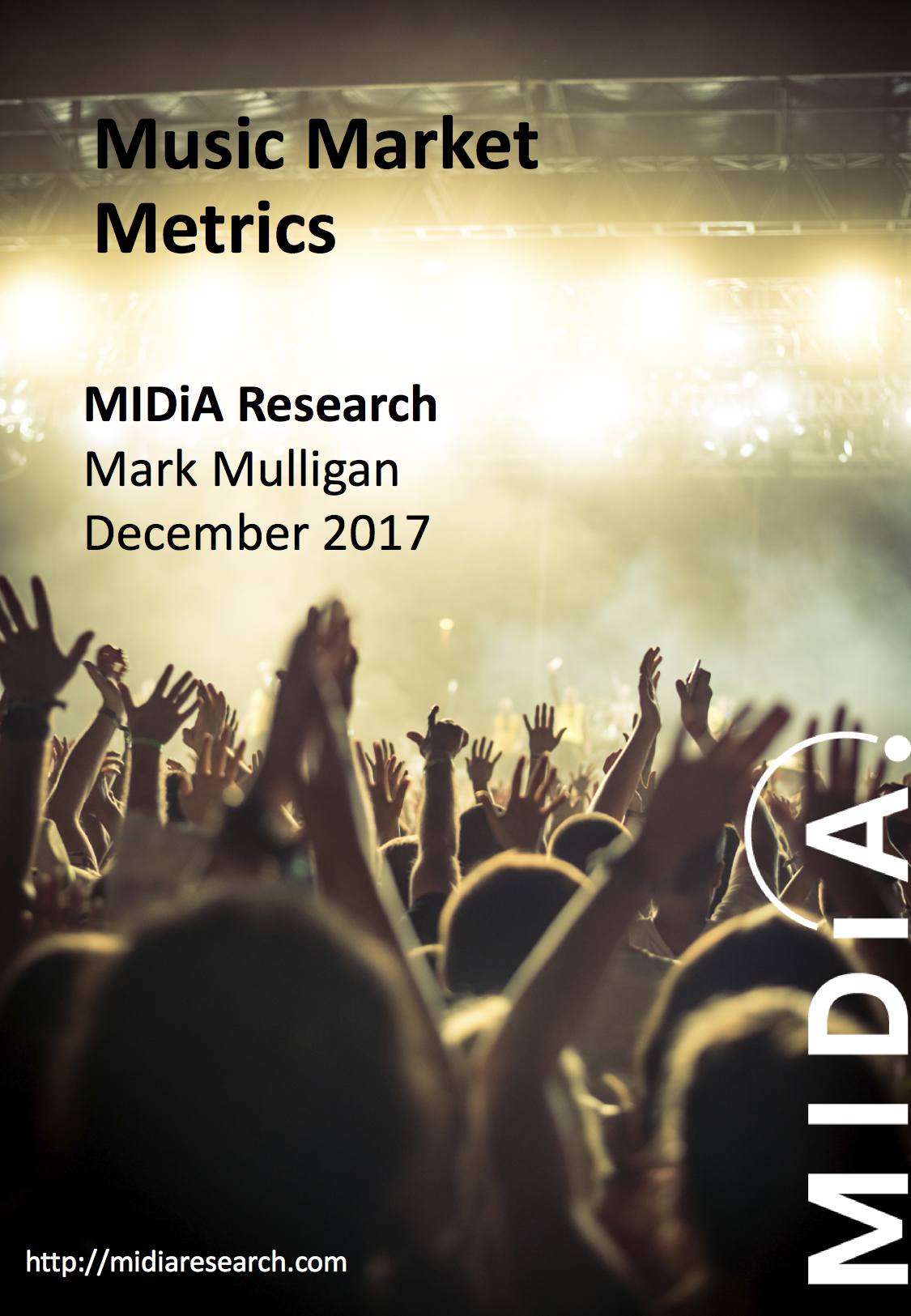 Our clients have full access to all of our reports. Clients can log in to read this report. Click here to become a client or, you can purchase this individual report.
The 20,000 Foot View: In the Excel spreadsheet published here we have brought together all of MIDiA's main music datasets into one place for convenient access and reference. The document includes more than country pages, with multiple datasets and charts.
Datasets included:
Music revenue forecasts (retail values) for Subscriptions, Ad Supported Audio, Ad Supported Video, Downloads, Physical, Other, Total –

Music user forecasts for Subscribers, Ad Supported Audio Users, Ad Supported Video Users,

Subscription service market shares for Subscribers, Retail Revenue, Label Trade Revenue – 2016
Subscription service availability including Type, Price, Trial Length, Catalogue Type
Consumer data including key music behaviours, key streaming behaviours, streaming app usage, radio listening
Data is presented for the following countries:
US
Canada
Austria
Belgium
Denmark
Finland
France
Germany
Italy
Netherlands
Norway
Spain
Sweden
UK
Australia
China
India
Indonesia
Japan
Brazil
Mexico