BE THE CHANGE – Women In Music 2022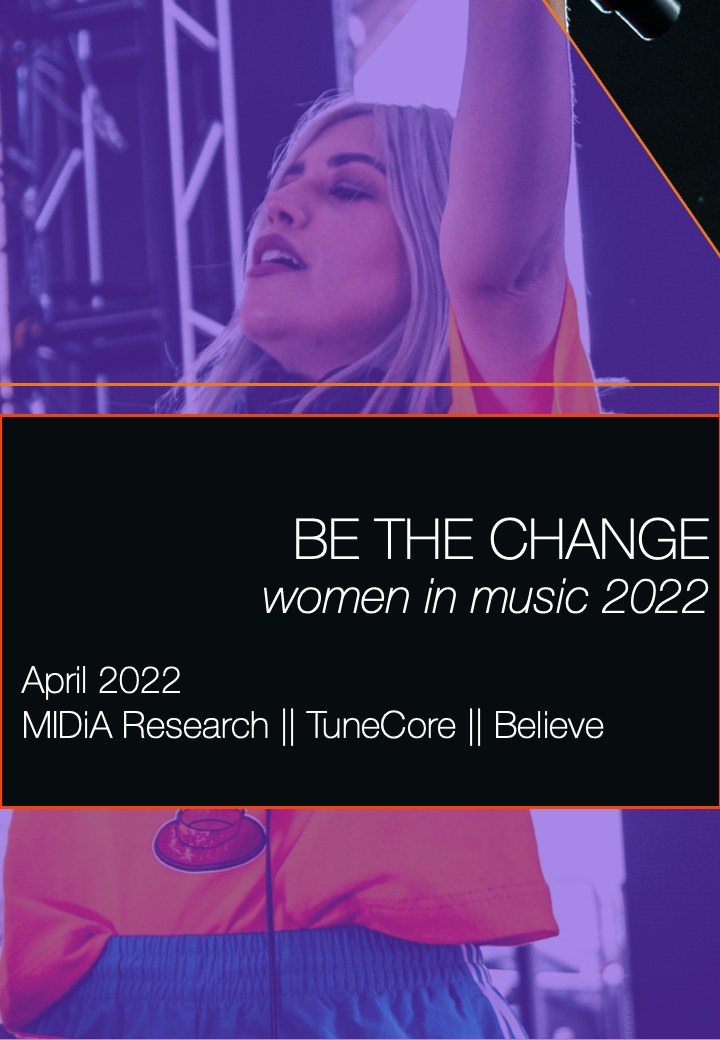 The last two years of pandemic-driven disruption in the music industry may just have created a window of opportunity for real change in the fight for gender equality. The next generation of women music creators and executives have begun to make room for themselves, laying the groundwork for the industry of tomorrow – not simply fighting an uphill battle against the industry of yesterday. However, the journey to equality for all is a long one. Challenges still abound, and while some progress has been made, it is still far from enough. 
This is demonstrated through insights from the 2022 edition of Be The Change: Women In Music. This year, we broadened the scope of our study, collating the views of respondents globally, including women, of whom were creators (those who write songs, record, perform, etc.) and executives (some were both). Alongside the survey, we also conducted in-depth conversations with independent artists from around the world, including India, Nigeria, Thailand, France, Mexico, the UK, Lebanon, and Armenia.
As awareness of the challenges faced by women in music grows, it becomes even more essential for the industry to work as a cohesive force for a better future. This is why, in addition to listening to the experiences of women and other non-male gender identities, we also asked men (a sample of creatives and / or executives) to share their perceptions of gender discrimination and their role as allies. Because it is essential to understand the diversity of experiences for non-males in the music industry, we also identified nuances for individuals across regions, music genres, gender identities, and more.