Global Recorded Music Revenues Grew By $1.4 Billion in 2017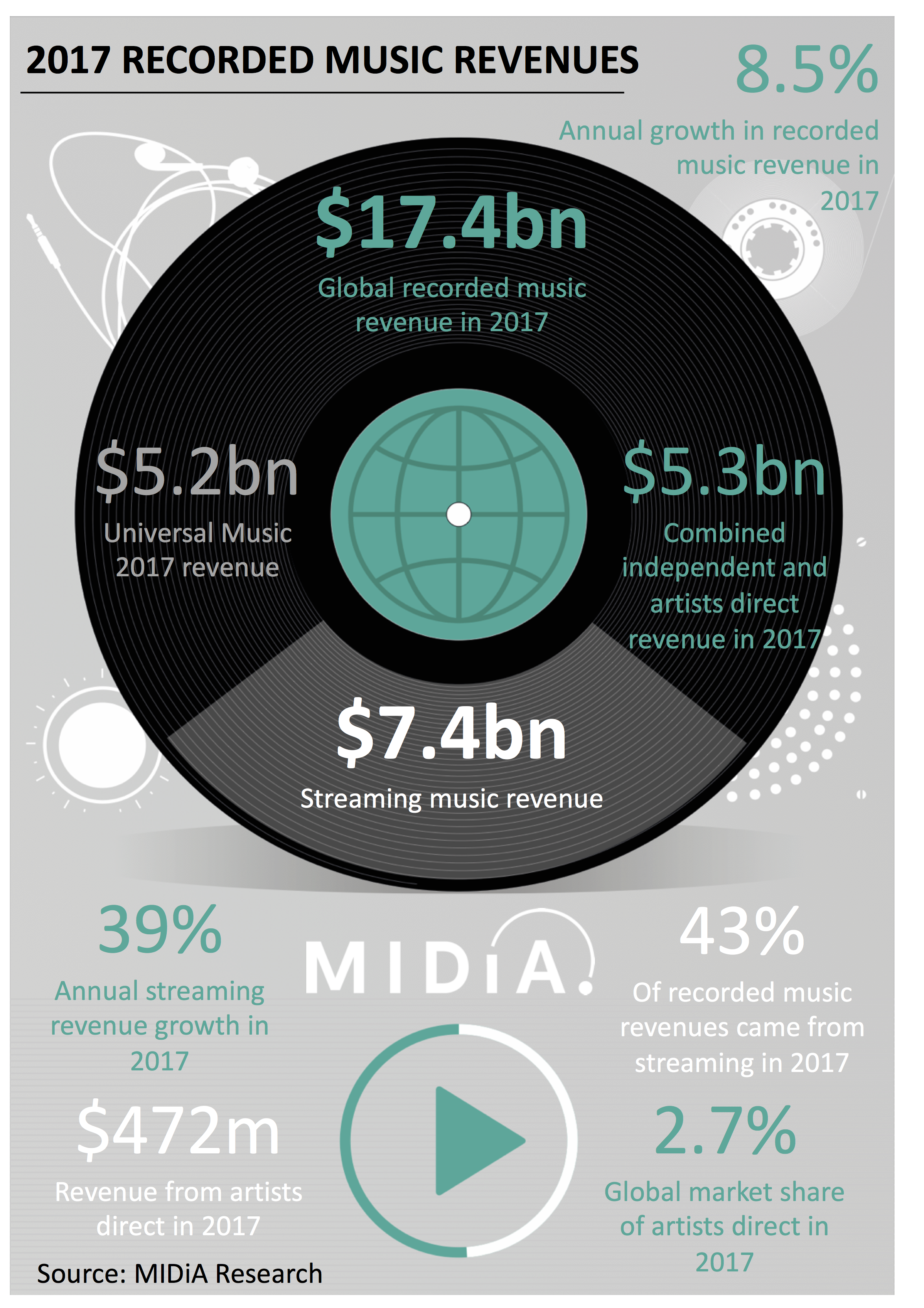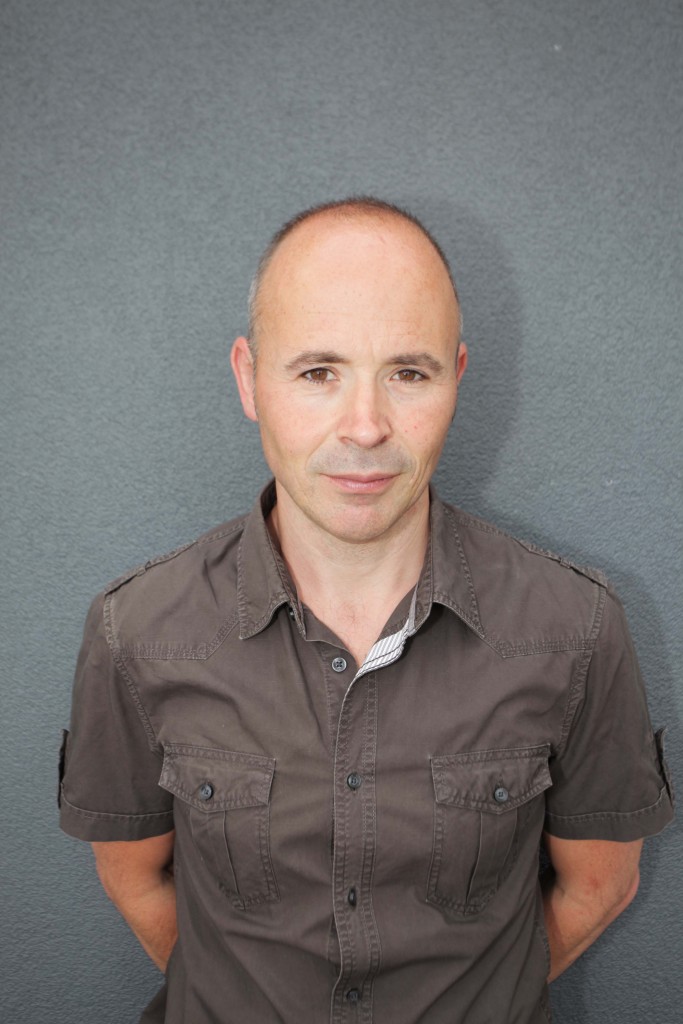 2017 was a stellar year for the recorded music business. Global recorded music revenues reached $17.4 billion in 2017 in trade values, up from $16 billion in 2016, an annual growth rate of 8.5%. That $1.4 billion of growth puts the global total just below 2008 levels ($17.7 billion) meaning that the decline wrought through much of the last 10 years has been expunged. The recorded music business is locked firmly in growth mode, following nearly $1 billion growth in 2016.
Streaming has, unsurprisingly, been the driver of growth, growing revenues by 39% year-on-year, adding $2.1 billion to reach $7.4 billion, representing 43% of all revenues. The growth was comfortably larger than the $783 million / -10% decline legacy formats (i.e. downloads and physical) collectively experienced.
Universal Music retained its market leadership position in 2017 with revenues of $5,162 million, representing 29.7% of all revenues, followed by Sony Music ($3,635 million / 22.1%), while Warner Music enjoyed the biggest revenue growth rate and market share shift, reaching $3,127 million / 18%. Meanwhile independents delivered $4,798 million representing 27.6%. However, much additional independent sector growth was absorbed by revenue that flowed through digital distribution companies owned by major record labels that were thus reported in major label accounts.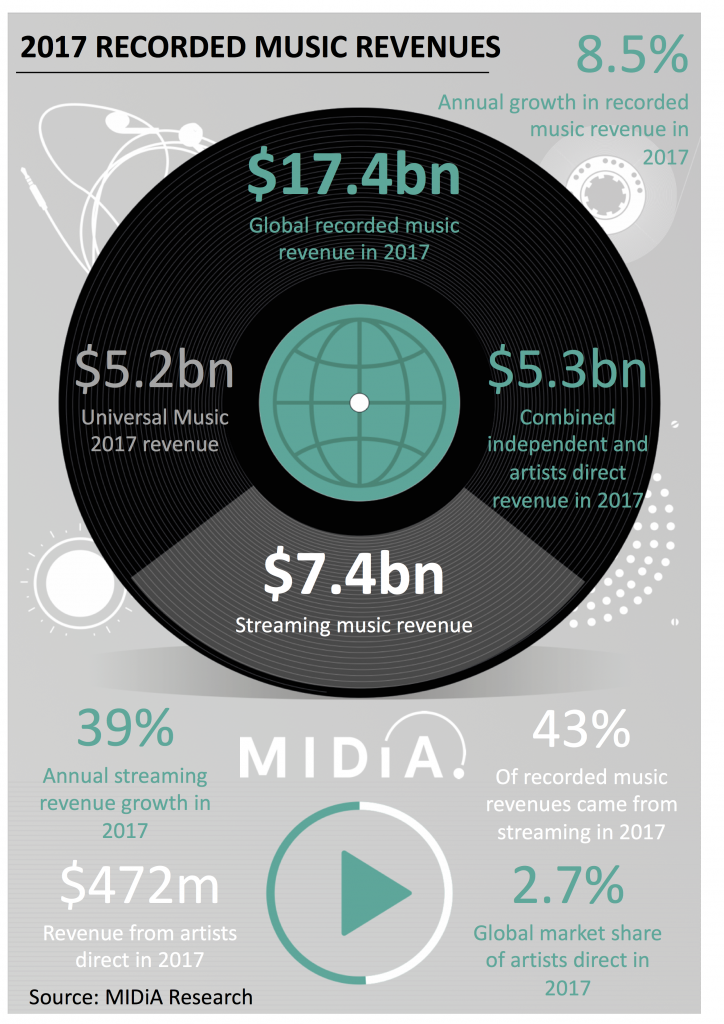 But perhaps the biggest story of all is the growth of artists without labels. With 27.2% year-on-year growth this was the fastest growing segment in 2017. This comprises the revenue artists generate by distributing directly via platforms such as Believe Digital's Tunecore, CD Baby and Bandcamp. All these companies performed strongly in 2017, collectively generating $472 million of revenue in 2017, up from $371 million the year before. While these numbers neither represent the death of labels nor the return of the long tail, they do reflect the fact that there is a global marketplace for artists that fall just outside of record label's remits.
Up until now, this section of the market has been left out of measures of the global recorded music market. With nearly half a billion dollars of revenue in 2017 and growing far faster than the traditional companies, this sector is too large to ignore anymore. Artists direct are now, quite simply, an integral component of the recorded music market and their influence will only increase. In fact, independent labels and artists direct together represent 30.3% of global recorded music revenues in 2017.
A growing and diversified market
The big take away from 2017 is that the market is becoming increasingly diversified, with artists direct outgrowing the rest of the market by far. Although this does not mean that the labels are about to be usurped, it does signify – especially when major distributed independent label revenue and label services deals are considered – an increasingly diversified market. Add the possibility of streaming services signing artists themselves and doing direct deals with independent labels, and the picture becomes even more interesting.
The outlook for global recorded music business is one of both growth and change.
The report that this post is based upon is immediately available to MIDiA Research subscription clients here along with a full excel with quarterly revenue from 2015 to 2017 segmented by format and by label. If you are not yet a MIDiA client and would like to learn more then email info@midiaresearch.com
Trending