Esports bundle
Available for a limited time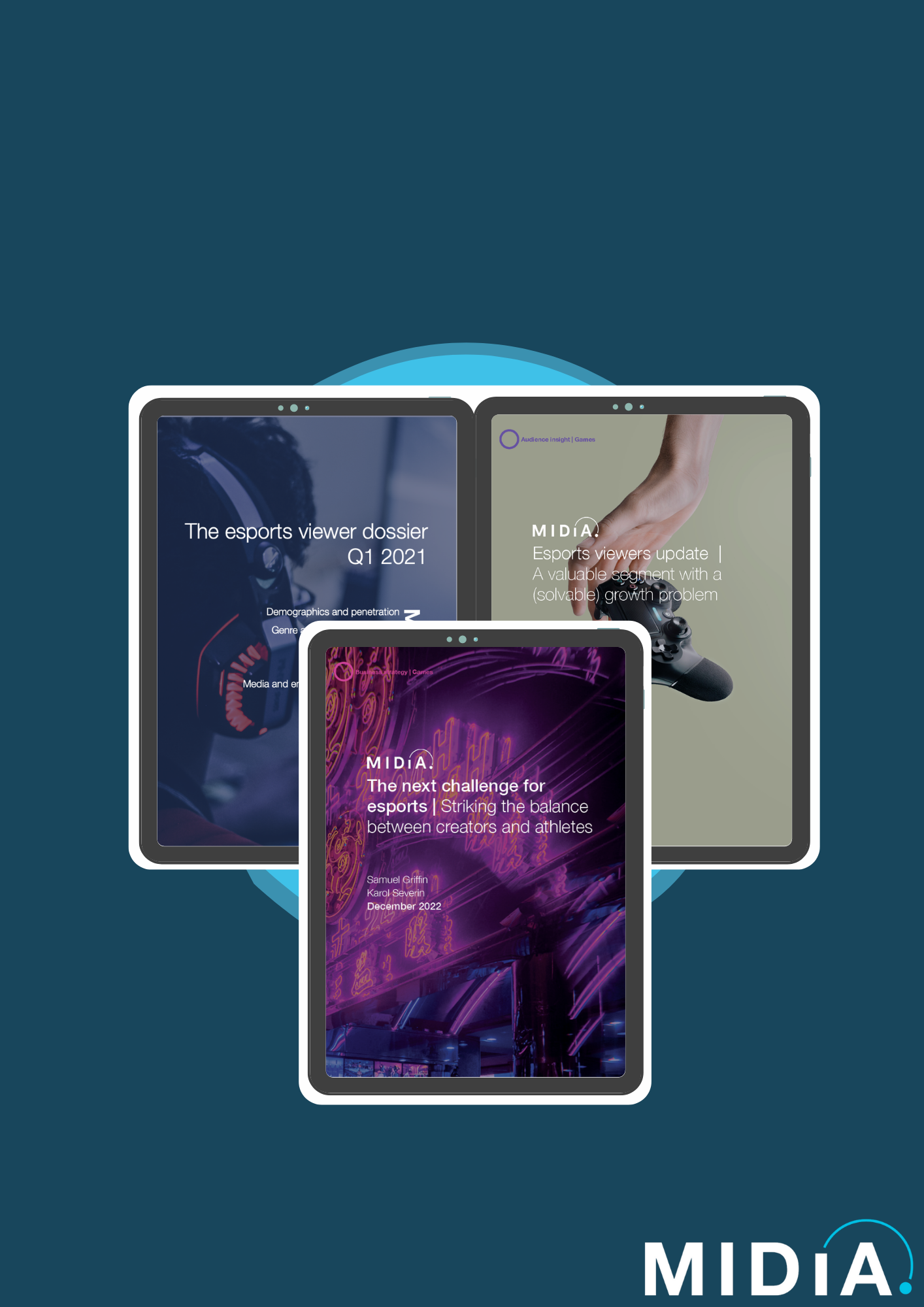 Currently available for purchase. Purchase now.
This bundle contains three of our most recent esports reports, providing you with a wide selection of insights and content from our analysts. Take this opportunity to get some of our most recent data at a discounted price.
Esports viewers update. A valuable segment with a (solvable) growth problem
Esports currently struggle to attract consumers beyond esports enthusiasts and players of esport-centric titles. Despite growth problems, the esports viewer segment remains valuable. These consumers have large amounts of time and money spent across entertainment, as well as high ad tolerance. For esports to find further growth, it needs to reach across entertainment and provide better entertainment value to a wider audience. Brands and esports organisations can and should continue working together to grow esports audiences and the overall opportunity. The overlap between esports, music, games, video, social media, and sports provides an ideal gateway to do so.
You can view the original report is here .
The esports viewer dossier 2021
The esports viewer dossier 2021 covers various segmented esports viewers and consumer averages.
You can view the original report .
The next challenge for esports. Striking the balance between creators and athletes
Esports organisations are past the initial 'hype stage'. They are now in a phase where they need to make their business models work commercially. The ongoing adverse macroeconomic climate only exacerbates this. Sustainable long-term growth for esports organisations lies in the wider, gamer-related, entertainment culture – not just in the competitive part of esports alone. While esports companies have been embracing the power of media content and creator talent to an extent already, there is still a lot of room for improvement to unlock its full potential. 
You can view the original report here .