5G: Use Cases, Hurdles and Opportunity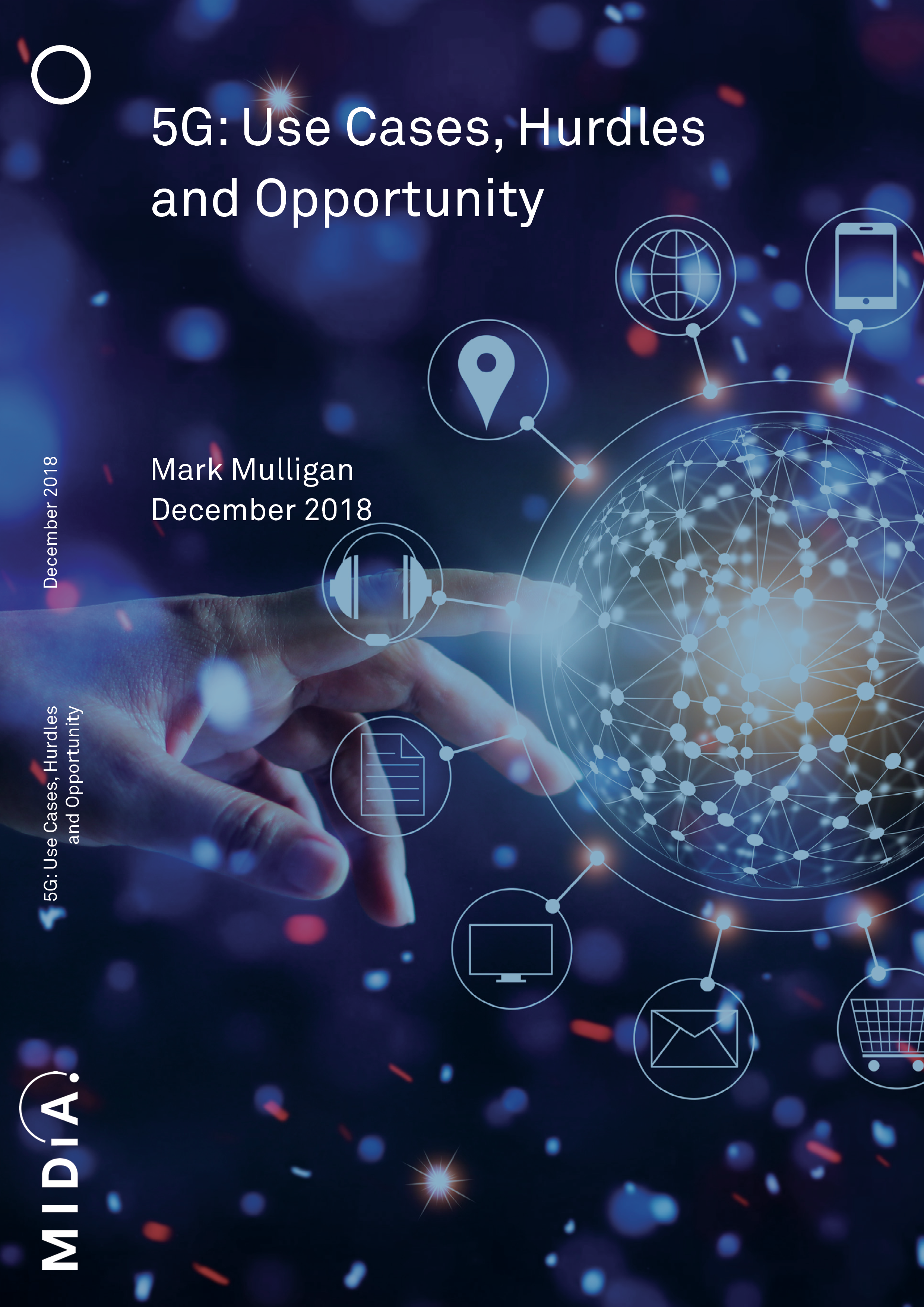 Our clients have full access to all of our reports. Clients can log in to read this report. Click here to become a client or, you can purchase this individual report.
The 20,000 Foot View:  promises to be the next big step change both in telco business models and the digital content economy. The arrival of will supercharge the business models of many companies across infrastructure and services but the outlook is less promising for others who are at risk of having their core revenue streams disrupted. As with most nascent, promising technologies, the reality needs distilling out of the hype for and real work needs to be done on honing the positioning and messaging that will woo consumers.
Key Findings
The need for partnerships is central to the outlook for
Despite the euphoria surrounding

initial consumer uptake will be limited
Converged telcos like BT, Deutsche Telekom, and Orange will focus on specific verticals such as broadcast and media
of consumers report having a music telco bundle while

have a video telco bundle
Music bundle penetration peaks in

in Sweden, while video peaks in

in the US
threatens cable companies that depend on broadband for revenue growth by enabling telcos to offer households with fixed wireless access connections
There is an opportunity for cable providers to open up their networks and offer access to telcos and potentially the tech giants on a wholesale basis
Content, video especially, will be key to communicating the

use case to consumers
Current

challenges that need addressing include current network instability, energy consumption and simplifying network architecture
There needs to be a reality check on the vendor-driven hype surrounding
The initial

commercial business models will largely be driven by enterprise use cases
Huawei is already dominating the global

marketplace, becoming the partner of choice for many telcos
As of

2018, Huawei had shipped more than

base stations to operators in Europe, the Middle East and South Korea
Huawei also has

carriers in

countries testing or carrying out field trials of
BT Sport's November 2018 broadcast of the EE Wembley Cup was a showcase for leveraging integrated infrastructure and content assets in

environments
Companies and brands mentioned in this report: Amazon, Amazon Prime Video, AT&T, BT, BT Sport, Deutsche Telekom, Dolby, Dolby Atmos, EE, Huawei, Orange, Verizon, ZTE