Profiling Chinese and Indian Gamers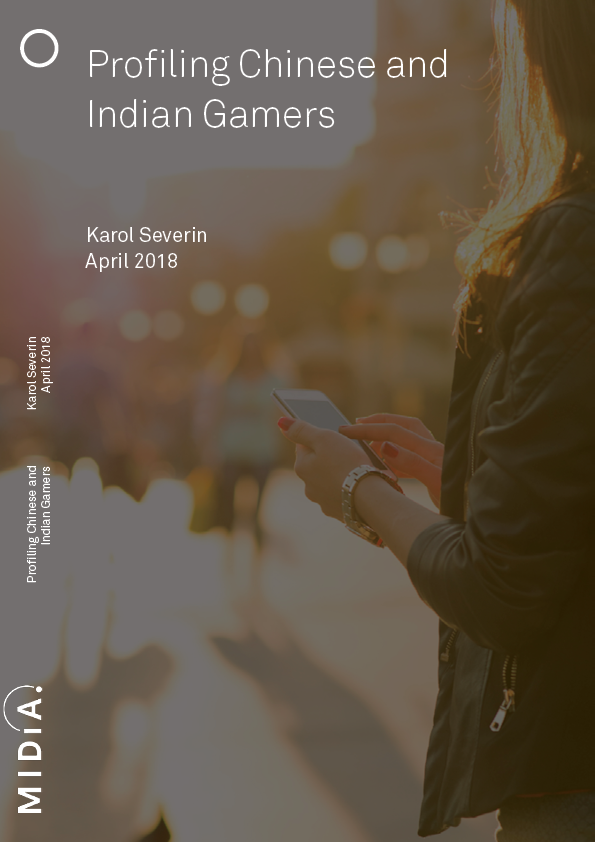 Our clients have full access to all of our reports. Clients can log in to read this report. Click here to become a client or, you can purchase this individual report.
The 20,000 Foot View:  Gaming in China and India is much further away from the mainstream than in key English-speaking markets. Gamers in both countries however form a highly digitally sophisticated, engaged and spending addressable consumer niche. And though the word niche is used proportionally to suggest less than penetration, make no mistake – the gamer niches in both China and India already dwarf the English-speaking markets regarding number of users.   
Key Findings
of Chinese consumers play mobile games every week

of Chinese mobile gamers have three or more digital subscriptions

of Chinese mobile gamers are video subscribers
Chinese gamers are more equally gender distributed than Indian gamers as well as gamers in English markets
The Chinese digital consumption landscape is dominated by local players, but banned services are also being used among gamers
Only

of Chinese PC gamers are between

years old

of Indian consumers play mobile games every month

of Indian mobile gamers have three or more digital subscriptions, compared to

consumer average 
Mobile messaging and social media dominate among weekly digital activities of mobile gamers in China and India
Indian mobile gamers skew male, compared to English-speaking markets where mobile gamers skew female
Companies and brands mentioned in this report: Amazon prime music, Amazon prime video, Apple Music, Baidu Music, Bigflix, Ditto TV, Eros, Facebook, Facebook Messenger, Gaana, Hike, Hotstar, Hungama, Instagram, Iqiyi, Kugou, Kuwo, Netease, Netflix, Pinterest, QQ, QQ Music, Raaga, Saavn, Snapchat, Spotify, Star TV, Sohu Video, Tencent, Twitch, Twitter, WeChat Weibo, Whatsapp, Wynk, Xami, YouTube, Youkou Tudou