Africa and Asia Music Repertoire Shares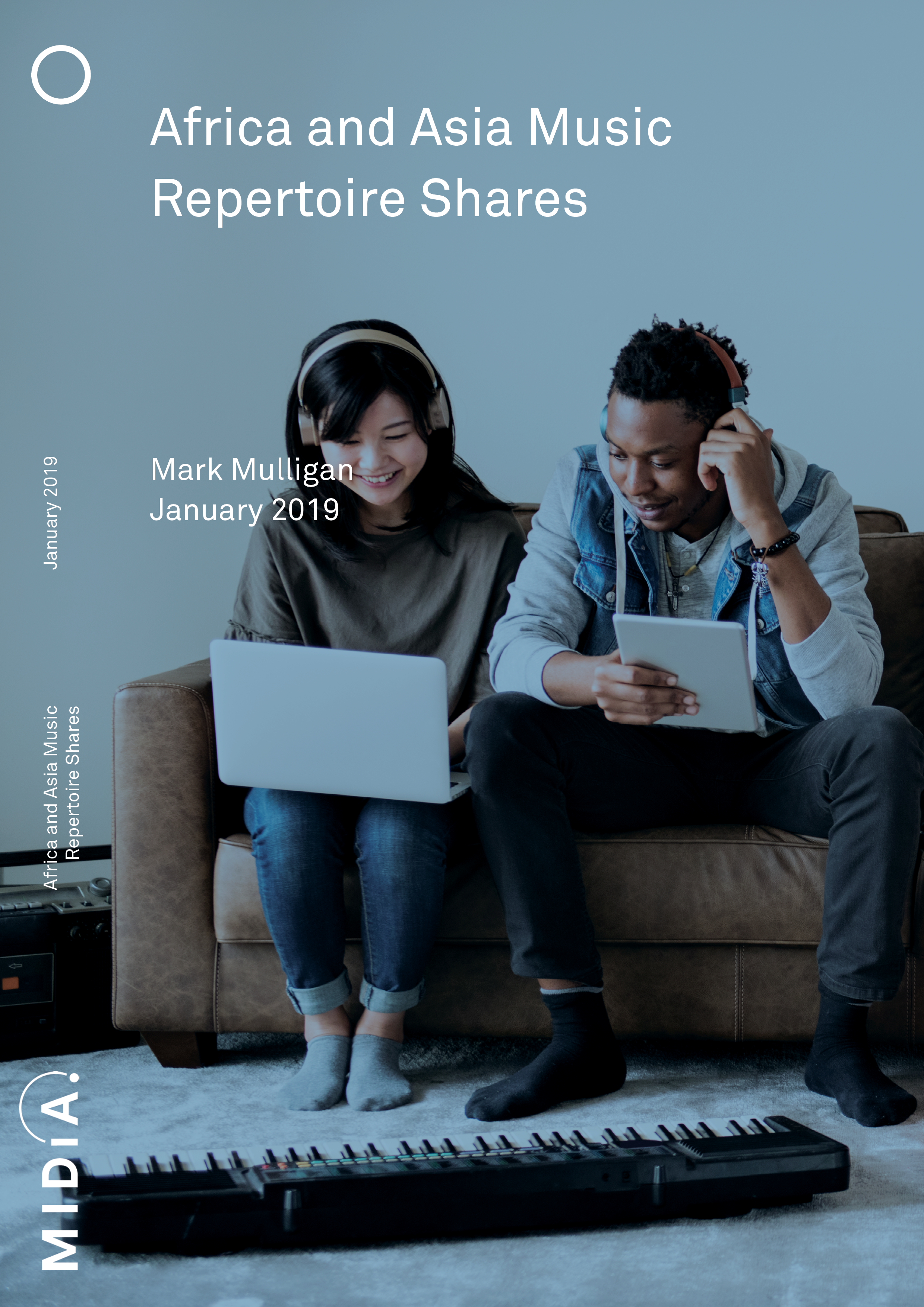 Our clients have full access to all of our reports. Clients can log in to read this report. Click here to become a client or, you can purchase this individual report.
The 20,000 Foot View:  This report provides repertoire splits across streaming music services in a number of sub-Saharan African and Asian markets. Also presented are details on the key labels, artists and genres for each of the countries covered. 
Key Findings
Digital music services in Kenya are predominantly African based, free and focused on local and regional content with only Songa having major label content
Kenyan major label share is

local content

regional content

with gospel and Christian artists the most popular
Nigeria is home to some of the biggest African music stars and local streaming service Boomplay is focused on local repertoire
Nigerian major label share is

local content

regional content

with Naija and its Afrobeat and Hip-Hop variations dominating listening
Kwaito, the South African take on house music is one of the country's leading genres with West African Afrobeat, Afropop and Gospel also popular
South Africa major label share is

local content

regional content

with international on

Hong Kong is a competitive streaming market, with Joox, MOOV and KKBox focusing on local tastes, while Apple Music and Spotify cater to the expat community
Hong Kong major label share is

local content

regional content

with international on

Japan is a competitive streaming market with services such as Line Music, Recochoku, D-Hits and AWA Music, as well as the main western services
Japan major label share is

local content

regional content

with international on

while J-Pop dominates streaming charts
Karaoke is extremely popular in Taiwan, with We Sing and Smule the top two downloaded music apps in the market
Taiwan major label share is

local content

regional content

with international on

while J-Pop dominates streaming charts
Companies and brands mentioned in this report: Apple Music, Avex, AWA Music, Boomplay, Cashtime, Chocolate City, Deezer, D-Hits, Emperor, Empire Mates Entertainment (E.M.E), Gallo, Google Play, HIM International, iTunes, Jooz, Just Music, King Records, KKBox, Linfair, Line Music, Made Men Music Group (M.M.M.G), Mavin Records, MOOV, MTN, Pony Canyon, QQ Music, Recochoku, Rock Records, Seed Music, Smule, Songa, Soulistic Music, Spotify, Star Entertainment, Victor Entertainment, We Sing, Y.B.N.L, YouTube