Key Music Behaviours by music segments
Available for: US, UK, Canada, Australia, Germany, France, Sweden, South Korea, Brazil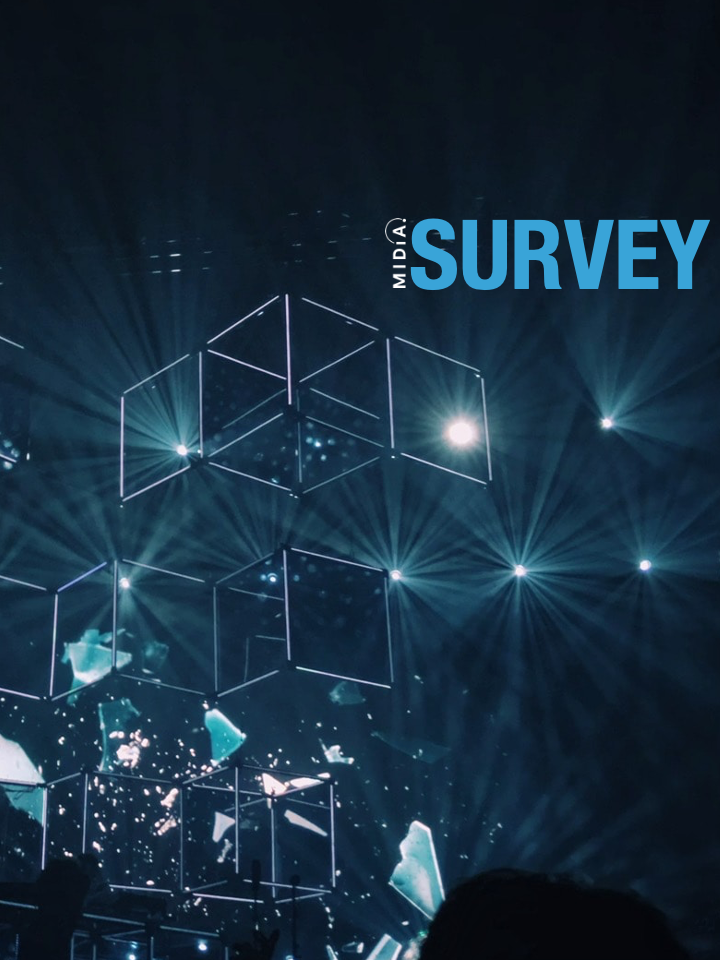 Our clients have full access to all of our datasets. Clients can log in to download this dataset.
Purchase
Overview:
This dataset contains survey data regarding key music related behaviours across more than 110 music segments. It includes consumer penetration rates for the following behaviours: Listening to music streaming, CD buying, vinyl buying, watching music videos on YouTube, concert attending, artist merchandise buying, in car streaming music listening, podcast listening, paying a monthly subscription for music, music discovery (TikTok versus Shazam versus TV / films, sync), pre-saving on streaming services, playlisting behaviours (including saving, pre-saving, and listening to curated playlists), and radio listening.
Key benefits:
Understand and benchmark uptake and overlaps of key music consumption behaviours
Inform discovery habits and establish competitive benchmarks
Understand playlisting behaviours of music consumers
Benchmark physical music buying versus streaming
Examples of questions answered:"What % of hip hop fans buy vinyl compared to jazz fans?"
"How effective is TikTok as a discovery channel versus film / TV and shazam?"
"How do playlisting behaviours differ for 16–19–year-olds versus 25–35–year-olds?"
"How likely are Spotify users to listen to music in the car compared to Apple Music users?"
By demographics:
Age, gender, age within gender, income
By behaviour:
Music streamers, music subscribers, digital single buyers, CD buyers, vinyl buyers, free music downloaders, gig attendees, merchandise buyers, in-car music streamers, live concert streamers, podcast listeners, streaming radio listeners, playlist curators, playlist listeners, album streamers, TV-show music streamers, Shazam music streamers, TikTok music streamers, playlist pre-savers, song sharers, radio listeners, and music radio listeners.
By time and money spent:
High and low music spenders, high and low time spent on music listening, aficionados (high money spent, high time spent), collectors (high money spent, low time spent), forgotten fans (low money spent, high time spent), the passive majority (low money spent, low time spent), and high and low merchandise spenders.
By service:
Weekly active users (WAUs), daily active users (DAUs), and paid users (where applicable) of YouTube Music App, YouTube (for music videos), SoundCloud, Tidal, Spotify, Apple Music, Amazon Music Unlimited, Amazon Music Free, Pandora, Audiomack, Shazam, Apple One, and Deezer.
By fans of specific music genres:
Afrobeats, classical, country, electronic / dance / EDM, hip hop, indie / alternative, jazz, K-pop, latin, metal, pop, R&B, rock, and world music.
By radio station / radio platform listeners: 
US only: iHeart, Slacker, NPR, WHTZ-FM, KIIS-FM, WBMP-FM, KCRW, Sirius XM, and WLTW-FM.
UK only: Capital, Heart, Magic, Radio 1, Radio 2, Radio 6, Radio 1Xtra, Classic FM, Radio 3, Scala, Radio X, and Kiss.Australia only: WSFM, Smooth FM, Kiis106.5, 2GB, 702 ABC, NOVA 96.9, ABC Radio, and Gold 104.3
Canada only: CBC Radio One, CBC Radio Two, CHFI-FM, CHUM-FM, BOOM-FM, CFRB, Ici Radio, and TSN Radio.
Germany only: Dokumente und Debatten, Deutschlandfunk Kultur, Deutsche Welle, Deutschlandfunk Nova, Deutschlandfunk, WDR1 Lice, and SWR3.
France only: RTL, Europe 1, France Inter, Les Indes Radios, Franceinfo, RMC, and NRJ.
Sweden only: Rix FM, Lugna Favoriter, Bandit Rock, Sveriges Radio P1, Sveriges Radio P3, Dansbandska, and Electro Lounge.
South Korea only: MBC FM4U, KBS Cool FM, SBS Power FM, SBS Love FM, MBC Standard FM, and KBS Radio 2.
Brazil only: Globo, Transcontinental, Itatiana, Gazeta, Joven Pan, and Radio Alfa.
(note: services, companies and products vary by country)
Tags
music behavior
Music Streaming
Companies
amazon music unlimited
apple music
Audiomack
Deezer
Pandora
Soundcloud
Spotify
Shazam
Tidal
Roles
This report is relevant to the following roles:
Audience Insight