Content is king, distribution is queen but retention is revolutionary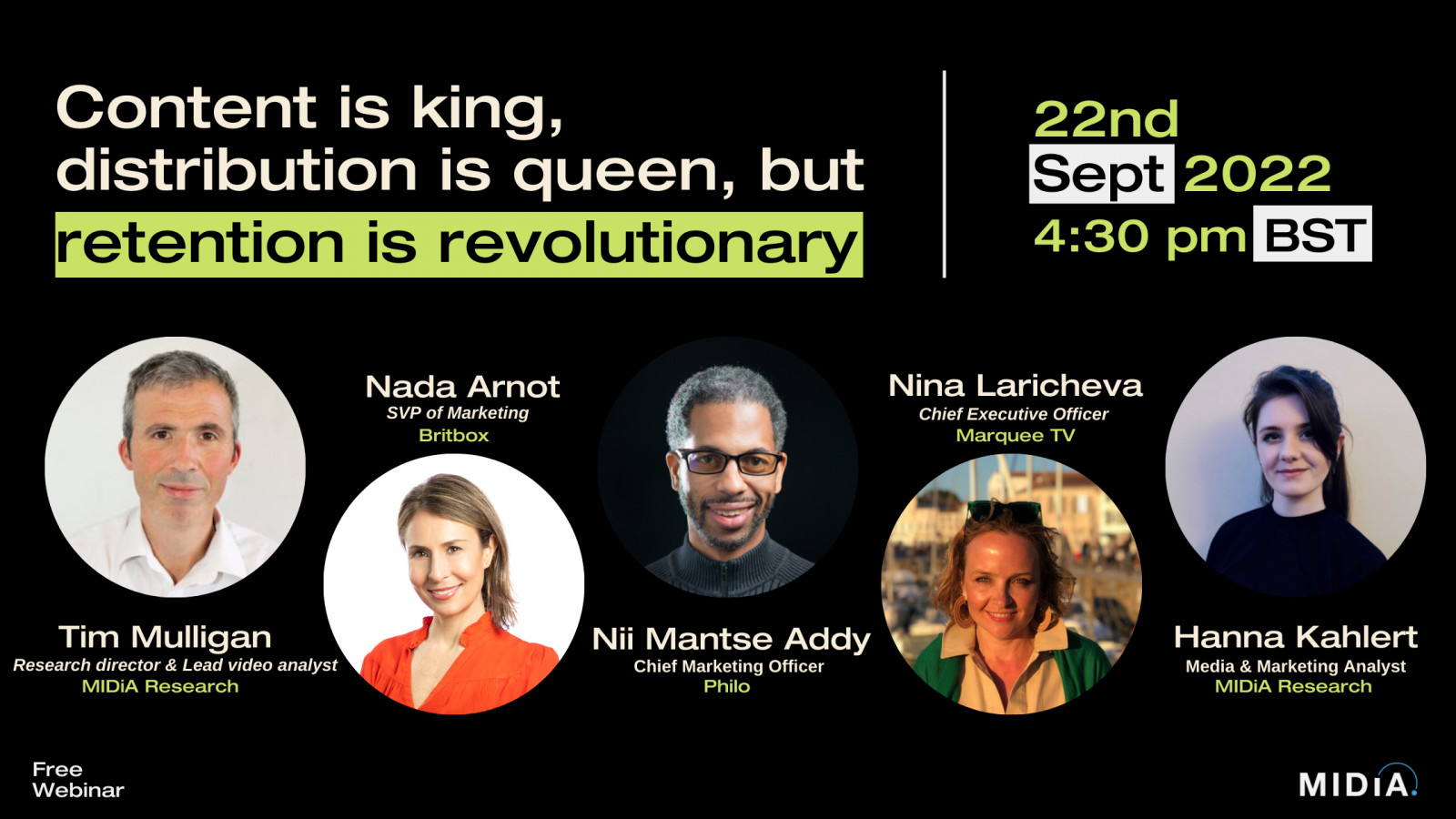 Retention is the new cornerstone of subscription in an era of accelerating disruption. On the 22nd of September, 2022, at 4:30 pm BST, MIDiA's lead video analyst, Tim Mulligan, will be joined by Nada Arnot, SVP of Marketing at BritBox, Nii Mantse Addy, CMO and Head of Marketing at Philo, Nina Laricheva, CEO of Marquee TV, and Hanna Kahlert, Media and Marketing analyst at MIDiA Research.
The webinar will feature an exclusive MIDiA keynote presentation on the key trends that are transforming the subscription video streaming market, going into 2022, followed by a discussion on incorporating sustainable engagement and retention strategies amid rising economic and engagement pressures on the subscription streaming model. The session will dive into topics such as the saturation in SVOD, recessionary risks, sustainable strategies for driving and growing mainstream subscriber retention, and more.
You can replay this event back on YouTube