Stay ahead of the game: MIDiA 2023 predictions webinar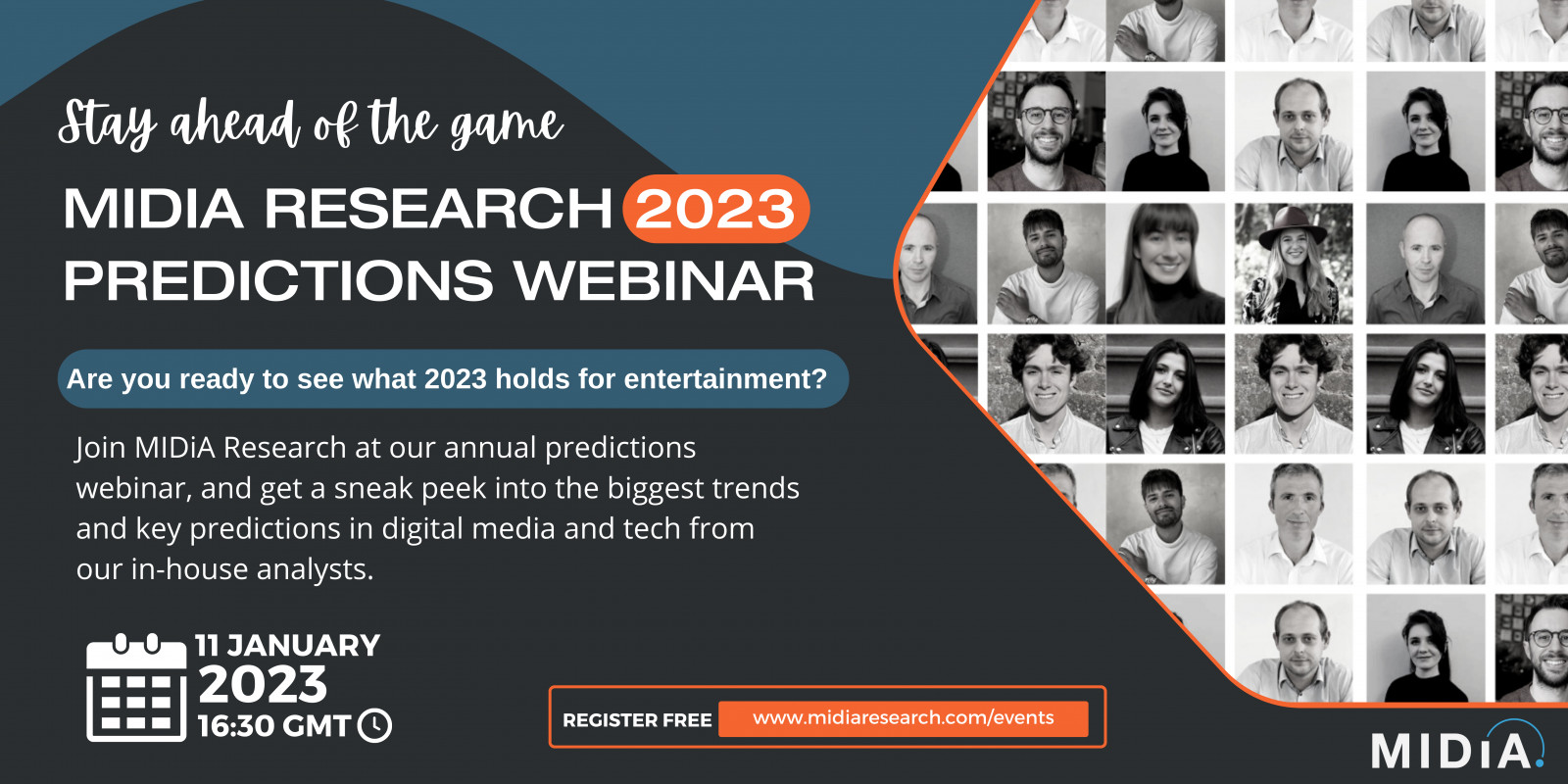 Join MIDiA on January 11, 2023 for a webinar where our analysts will unveil their top predictions for the digital media and tech landscape in 2023 and beyond. We will cover key trends across music, video, brands, marketing, gaming, and audio, and provide insights and actionable takeaways for industry professionals.
Our expert team of analysts, including Mark Mulligan, Tim Mulligan, Karol Severin, and more, will cover everything from music and video to brands, marketing, games, and audio. Take advantage of this exciting opportunity to get ahead of the curve in 2023 and beyond!
MIDiA's annual predictions reports have consistently proven to be accurate, with our 2021 report achieving an 84% success rate, and our 2022 report achieving an impressive 88% success rate. As such, we are pleased to offer our insights and expertise once again this year to help you elevate your business strategy. Additionally, you will have the opportunity to ask questions and receive answers from our expert analysts during a live Q&A session.
You can replay this event back on YouTube